Army Picks First Civilian Head of Investigations Division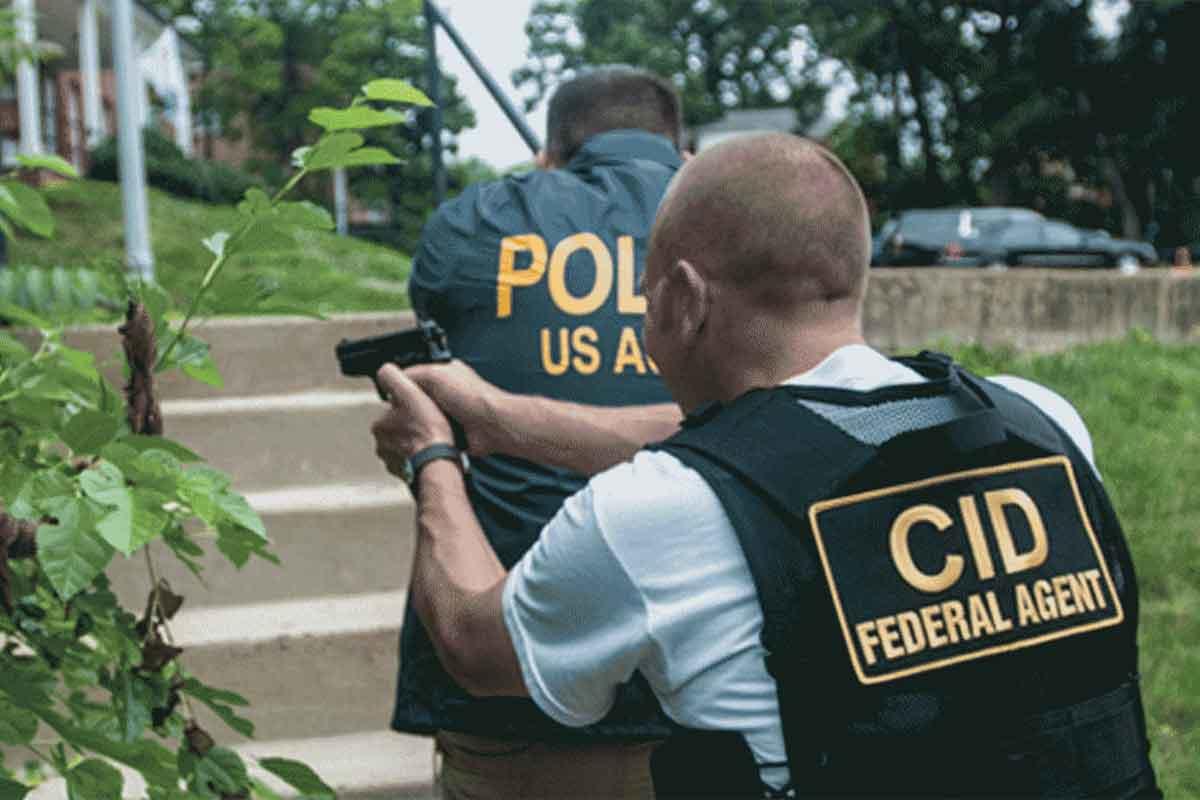 For the first time, a civilian is in charge of running the Army's criminal investigations as the service continues to reckon with the fallout from the murder of Spc. Vanessa Guillen.
Gregory Ford will be the next director of the Army's Criminal Investigation Command, or CID, the service said Wednesday. The Army decided to put a civilian in charge of CID, which was previously run by a commanding general, as part of a slate of reforms announced earlier this year in the wake of outrage over the service's handling of Guillen's case.
An investigation found that Guillen was sexually harassed by a member of her unit — though not the soldier believed to have murdered and dismembered her at Fort Hood, Texas, last year — but received no assistance from her superiors after reporting the harassment. The soldier who allegedly murdered her killed himself as law enforcement closed in.
Read Next: More US Troops Heading into Afghanistan as Taliban Conquest Approaches Tipping Point
Guillen's case drew attention to a toxic culture at Fort Hood that was permissive of sexual assault and harassment, and galvanized advocates pushing the military to reform its handling of those crimes.
In May, the Army announced that it would split up the duties and responsibilities that had been held by one general officer, who both ran CID and served as the Army's provost marshal general. The service pledged to hire a Senior Executive Service civilian with criminal investigation experience, and said that person will report to the undersecretary of the Army to ensure the independence of criminal investigations.
The CID restructuring recommendations were first suggested by the Fort Hood Independent Review Committee that was convened after Guillen's murder.
Ford, a special agent, has more than two decades of experience in local and federal law enforcement, the Army said Wednesday, and served at the Naval Criminal Investigative Service for 16 years. He is now deputy director of operations at NCIS.
"The Army deserves no less than superior criminal investigative support and I, along with the CID workforce, will ensure that need is met," Ford said in a press release.
The Army also said that, as part of the process to restructure CID, it would have a higher ratio of civilian criminal investigators to military special agents, though it is unclear what the ratio will wind up being. This is intended to increase CID's investigative experience and help the command build partnerships with local and regional law enforcement.
More than two dozen current and former leaders at Fort Hood or connected to Guillen were disciplined, suspended or relieved of command as a result of the investigations following her death.
The Fort Hood Independent Review Committee last December also issued 70 recommendations, including the CID changes, which the Army said it would adopt.
— Stephen Losey can be reached at stephen.losey@military.com. Follow him on Twitter @StephenLosey.
Related: Army to Overhaul Criminal, Sexual Assault Investigations After Vanessa Guillen Murder
© Copyright 2021 Military.com. All rights reserved. This material may not be published, broadcast, rewritten or redistributed.