Featuring Catchy Quotes and Contentious Politics, a New Report Reveals Age-Old Navy Problems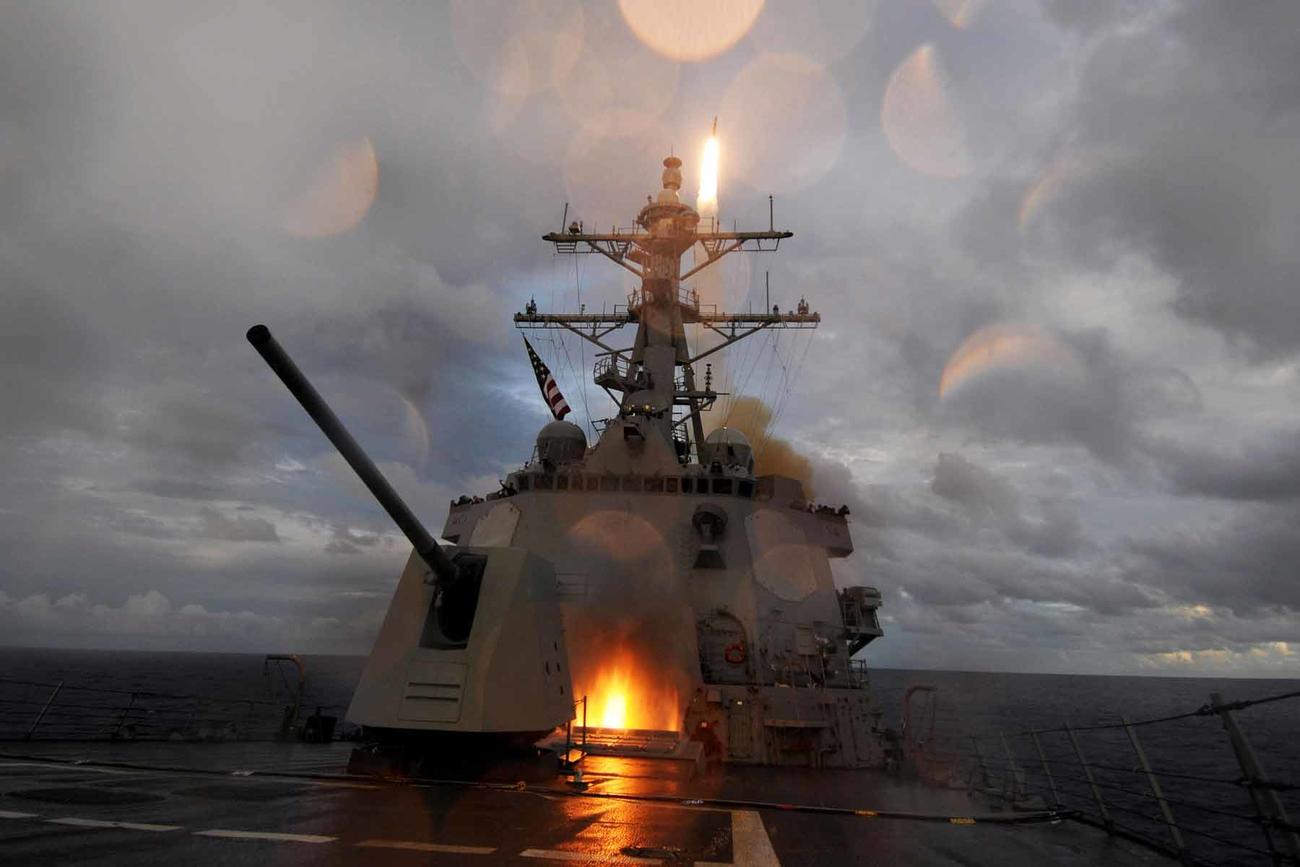 A new report on Navy readiness, commissioned by a group of conservative lawmakers, is pushing a set of long-standing problems facing the service to the forefront in the halls of Congress and the Pentagon.
The report was authored by two retired senior officers, Marine Lt. Gen. Robert Schmidle and Rear Adm. Mark Montgomery, and is based on interviews with 77 sailors — mostly officers with significant time at sea, according to a statement from the office of Sen. Tom Cotton, R-Ark.
The report charges that the Navy doesn't focus on warfighting, isn't investing enough in training or ship maintenance, and has a problematic culture of micromanagement and zero tolerance for mistakes.
Read Next: National Guard Rescues US Service Member Left Behind by Hiking Party on Guam
Candid remarks from interviewees are helping drive attention to the Navy's problems.
An intelligence officer told interviewers: "[Admirals] are supposed to lead us into battle but they hide in foxholes at the first sight of Military.com."
He added, "The reporters are in charge, not us."
"Sometimes I think we care more about whether we have enough diversity officers than if we'll survive a fight with the Chinese navy," lamented one officer in the report who was described as a "lieutenant currently on active duty."
Cotton made the report the focus of his questions for the nominee to be the next secretary of the Navy, Carlos Del Toro, at his confirmation hearing Tuesday.
"The Navy promotes skills and office chores instead of operational excellence and … this crushing bureaucratic blow too often chases out good officers and NCOs," Cotton said.
However, many of the issues raised by the document are not new to the Navy, experts or even one of the report's authors.
Montgomery said in an interview with Military.com that the report "is consistent with some existing reports" and specifically cited "the 2021, 2019, 2017 Government Accounting Office reports on Surface Warfare readiness."
"Every mid-grade to senior-grade surface Navy person knew we had these challenges," he added.
A congressional staffer told Military.com that "the themes they outlined are broadly consistent with what I've just been hearing and observing and learning over the last three or four years just interacting with naval officers on a day-to-day basis."
Lt. Cmdr. Patricia Kreuzberger, a Navy spokeswoman, said in a statement that the service "welcome[s] the insights and report findings, many of which are consistent with areas we have addressed and taken action on."
Montgomery argues that what is unique in the report are the responses that say the lack of training investment in surface warfare and "inconsistent maintenance programs and modernization programs … made it very hard to maintain a focus on warfighting."
If the investment comes, Montgomery noted that the Navy also needs to make sure to keep the changes it makes in place. "Does it survive the first one-star changeover?" he said.
The report and Montgomery also argue for a congressional report card on the Navy's maintenance to encourage senior leaders to think twice about extending deployments.
"The next time they bring the secretary of defense a request for an extension, he says: 'Wait a minute,'" Montgomery said.
Other aspects of the report, which claims to be non-partisan, echo some of the ongoing criticism leveled against the military by conservative lawmakers and commentators who have been decrying DoD programs and efforts aimed at improving diversity and inclusion, accommodating women, or rooting out extremists in the ranks as political correctness or "wokeness" run amok.
"Renew the Navy's noble tradition of remaining out of politics," the report recommends. It also suggests the service "limit social media accounts and activities by Navy officials" and "remove all political and sociological topics from Professional Military Education and replace them with essential warfighting courseware."
Aside from Cotton, the report was commissioned by Reps. Jim Banks, R-Ind.; Dan Crenshaw, R-Texas; and Mike Gallagher, R-Wis.
Montgomery pushed back on the notion that the report was somehow partisan and pointed out that the interviews were scheduled more than a year ago.
"I think the person who will most benefit from this report is Carlos Del Toro," he explained. "I'm excited about him being secretary of the Navy."
However, a lack of transparency in how the interviews were conducted was concerning to the congressional staffer who spoke with Military.com. "What was the selection process? Was it randomized or were these guys sort of self-selected?"
Some observers also have noted that criticism of Navy leadership and culture rings hollow since the service continues to punish officers and senior enlisted personnel for their ties to the massive corruption scandal with Glenn Defense Marine Asia, more commonly known as the "Fat Leonard" scandal.
The ordeal, which goes back almost a decade, has resulted in bribery and fraud charges against several high-ranking officers and senior enlisted sailors, as well as letters of reprimand and censures. Montgomery himself was censured for his role in the affair, though he defended the report by noting that neither he nor his co-author actually conducted the "raw data" interviews and both men "agreed on every point together."
When asked about the report Monday, Pentagon Press Secretary John Kirby reiterated that the Navy is interested in hearing feedback.
"One of the things that makes us so great is that we're willing to do — no pun intended — a little navel gazing and we're self-aware of issues that we need to be improved upon," he said.
"I do think the secretary of defense can do something; I think the Secretary of the Navy can do something," Montgomery said. "And I think Congress can kind of force it."
— Konstantin Toropin can be reached at konstantin.toropin@military.com. Follow him on Twitter @ktoropin.
Related: Navy Secretary Nominee Backs 355-Ship Plan, but Is Biden's Budget Enough?
© Copyright 2021 Military.com. All rights reserved. This material may not be published, broadcast, rewritten or redistributed.