'We Won't Give Up': Advocates Hope Biden Will Finally Bring Marine Vet Austin Tice Home
It's been more than eight years since Marine Corps veteran and freelance journalist Austin Tice was detained at a checkpoint outside of Damascus as he worked to cover the Syrian war's impact on civilians. He hasn't been seen since, but those who know him believe that he is still alive.
U.S. officials told McClatchy news service April 14 that they are operating "with the sincere belief" that Tice is alive, and 80 lawmakers signed an April 26 letter urging the Biden administration to use "every constructive tool in [its] power to secure Austin's safe return."
Tice is one of about six U.S. citizens believed to be held by the Syrian government or forces allied to it. His case is particularly complicated because no group has claimed responsibility for his capture.
There have been several unsuccessful attempts to get Austin back, including an August 2020 trip in which then-U.S. Ambassador Roger Carstens and then-U.S. Special Presidential Envoy for Hostage Affairs Kash Patel met with the head of Syria's intelligence agency, Ali Mamlouk.
Syria is ranked 173 out of the 180 countries in the Reporters Without Borders 2021 World Press Freedom Index; at least 300 journalists have been arrested and almost 100 have been victims of abduction in the country since 2011.
Several of the lawmakers who signed the April 26 letter to Biden are veterans, including Rep. Van Taylor, R-Texas, and Rep. Seth Moulton, D-Mass.
"I certainly feel a sense of camaraderie with him, not just as a fellow American but as a fellow Marine," Moulton, a member of the House Armed Services Committee who served in the Marine Corps from 2002 to 2008, told Miiltary.com. "I had the honor of meeting with Debra and Marc Tice, Austin's parents, back in 2019. And I promised them that our government would not give up the fight to bring him home. And that still holds true today. We won't give up.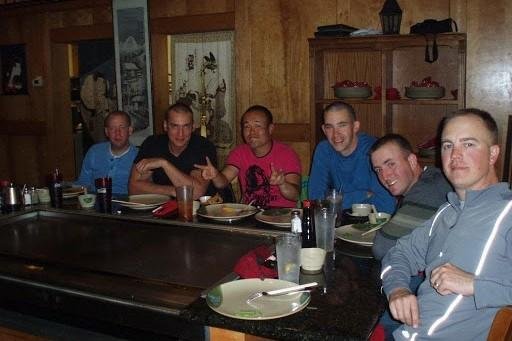 "It is our duty to do everything we can to bring him home. … Austin has spent every birthday, every holiday alone and imprisoned in Syria thousands of miles away from family, friends and the country he so bravely served," he added. "We're encouraged by reports from the Biden administration that Austin may still be alive. It's imperative that the administration use every resource at its disposal to bring him home to his family and friends. They don't want to spend another holiday without him."
Taylor, who served on active duty in the Marine Corps for 10 years, including in combat during Operation Iraqi Freedom, said, "Congress is prepared to do anything in its power" to bring Austin back home, adding that he was proud that members "of all political stripes all over the country" came together to urge Biden to act.
"As a veteran, I think we need to bring everybody home, especially our veterans," Taylor, who left the Marine Corps Reserve as a major, told Military.com. "I want to see the Biden administration apply pressure on the Assad regime to get Austin Tice home."
Retired Lt. Col. Brian Bruggeman, who served in the Marine Corps for 23 years, worked with Tice for about nine months.
He described Tice as "challenging in a good way," adding that he always asked thought-provoking questions.
"Austin's questions were not limited to the tactical situation that we were in. … They were about our role in Afghanistan at the time or … how to best help the Afghan people," Bruggeman told Military.com. "He developed an affection for the people that lived in the country in which we were operating. … Austin's affection was just fundamental to who he was."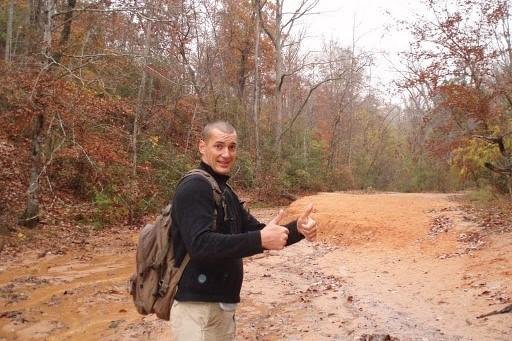 Bruggeman lost a close friend and fellow pilot in a training accident in early 2012. Though Tice was no longer with the unit, he reached out to Bruggeman. "And he said, 'Hey, I understand if you didn't want to do this, but let me know if you want to talk to my mom, she's really good at talking about this stuff.' And I'll never forget that."
Col. Masahiro Oda, who currently serves in the Japanese Army, met Tice in 2010 at the U.S. Army's Airborne Basic Training at Fort Benning, Georgia. He described Tice as "a very gentle and a very kind person."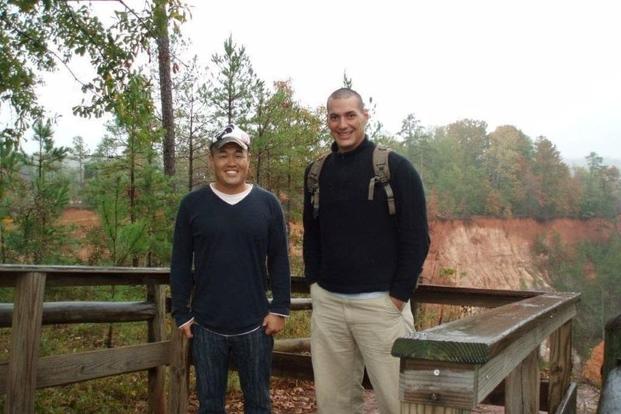 "I felt his strong sense of justice, and I felt that he has a very strong heart," Oda said as he placed his hand over his own heart. "I think that he went to the Middle East based on his sense of justice. I believe that he is working hard somewhere in the Middle East. I want to believe."
Bruggeman is also hopeful that he will see Tice again.
"I'm proud to have gotten to know [him]. I'm proud to be part of the effort in some small way to keep his story alive," he said. "I look forward to seeing Austin again; that's about it."
More than anything, Bruggeman said he would like to know that the government "is doing everything they can to find, locate and get Austin Tice back."
"I understand we cannot invade any country we want [in order] to pick any person up unless we know exactly what that person is. But, short of that, we can do everything we can to find where that person is and get them out through any means possible," he said. "Just knowing that the people in our government are pursuing that with passion, that's what I want."
© Copyright 2021 Military.com. All rights reserved. This material may not be published, broadcast, rewritten or redistributed.