DoD Has No Plans to Investigate Former 3-Star Mike Flynn's Coup Comments, Spokesman Says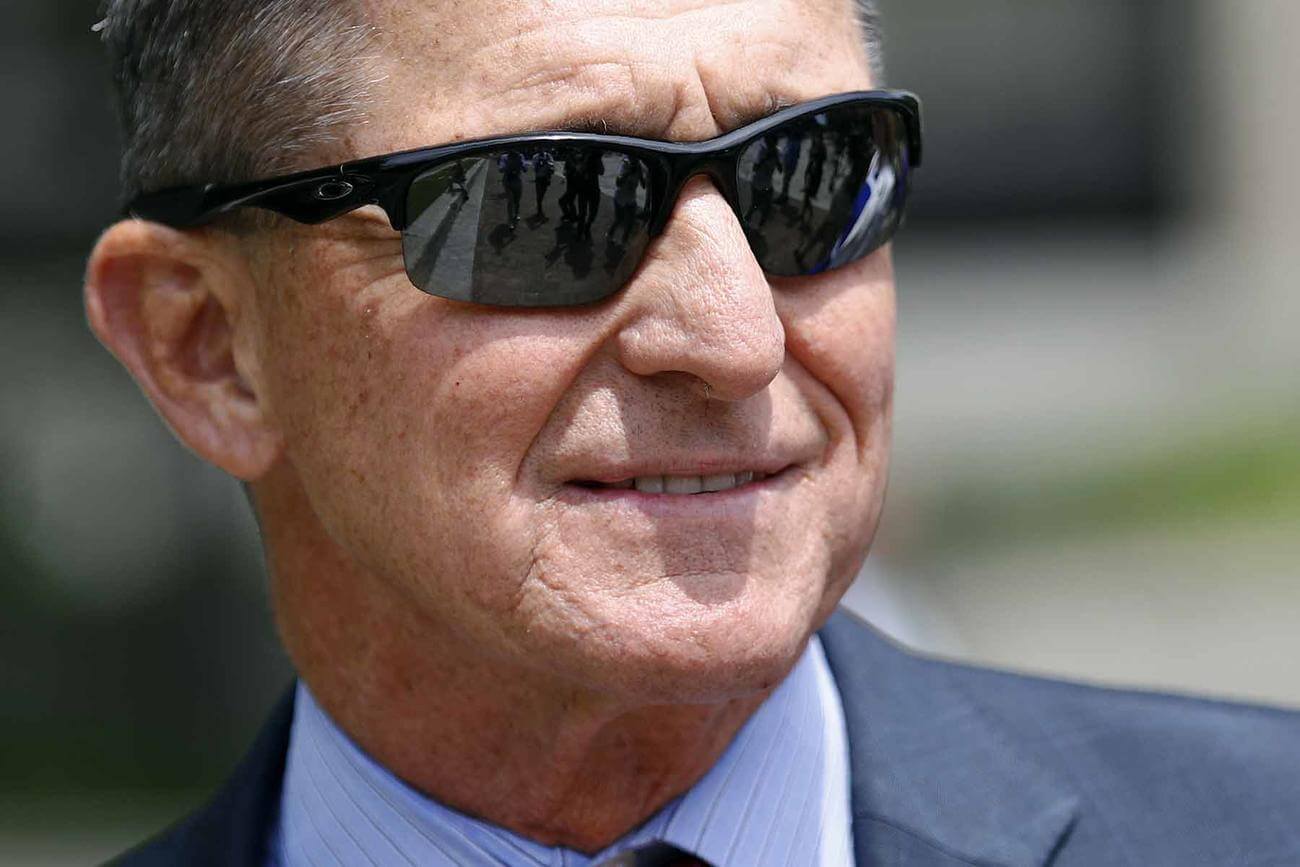 The Army on Tuesday evening said it is not investigating recent comments by retired Lt. Gen. Michael Flynn that seemed to endorse a Myanmar-style coup in the United States.
Flynn, who briefly served as former President Donald Trump's national security adviser, made his comments Sunday while on stage at a "For God & Country Patriot Roundup" conference in Dallas. The event was attended by adherents of the QAnon conspiracy theory and many who support the unfounded belief that the presidential election was stolen from Trump.
A video of the conference shows an audience member asking Flynn, "I want to know why what happened in Myanmar can't happen here?"
Cheers erupted from the crowd, and Flynn responded, "No reason. I mean, it should happen here. No reason. That's right."
Read Next: Air Force's 'Grey Wolf' Huey Replacement Helicopter Goes Unfunded in DoD Budget Request
Myanmar's military seized control of the country in a coup d'etat Feb. 1, returning the country to military rule. Violence has since erupted as Myanmar's military seeks to put down a protest movement. The New York Times reported that thousands have been injured and more than 600 killed in the violence.
Flynn reportedly walked back his comments Monday. CNN reported that a message posted to the social media website Parler from an account used by Flynn said that his words had been misinterpreted.
"Let me be VERY CLEAR — There is NO reason whatsoever for any coup in America, and I do not and have not at any time called for any action of that sort," CNN quoted the message as saying.
Criticism of Flynn erupted swiftly after footage of his original comments spread online, including from some Republicans. Rep. Liz Cheney, R-Wyo., tweeted a story Monday about Flynn's comments and wrote, "No American should advocate or support the violent overthrow of the United States."
Rep. Adam Kinzinger, an Air National Guard lieutenant colonel and Illinois Republican, tweeted another story about Flynn's comments Monday and said, "Wow. NO. We will defend our Constitution."
Kinzinger then suggested he might investigate potential consequences for Flynn's comments. A person responded to Kinzinger and asked whether Flynn is immune from military punishment because he is now a civilian.
Kinzinger replied, "Depends if he has a pension. Not sure but I certainly will explore."
When asked whether the Army was reviewing or otherwise investigating Flynn's comments, Army spokesman Lt. Col. Gabriel Ramirez told Military.com the service is aware of his statements. But, he added, "The Army is not investigating these statements further at this time."
When asked at a press briefing Tuesday if the military plans to recall Flynn to active duty and court-martial him over his comments, Pentagon Press Secretary John Kirby said he knows of no plans or interest in the Defense Department to do so.
He declined to offer a comment specifically on Flynn's remarks.
Recalling retirees to active duty for a court-martial remains a rarity, reserved for the most serious crimes. But even in the most high-profile Article 32 hearing of a general officer in the past decade — the case against retired Army Maj. Gen. James Grazioplene, who was charged with sexually abusing his daughter in the 1980s — he was not recalled. An Army judge later dismissed the charges, citing a statute of limitations on the charges.
Cases challenging the military's authority to court-martial retirees are currently winding their way through the court system, including United States v. Begani and Larrabee v. Braithwaite.
— Patricia Kime contributed to this story.
— Stephen Losey can be reached at stephen.losey@military.com. Follow him on Twitter @StephenLosey.
Related: Top Military Court Considers Challenge to DoD's Authority to Court-Martial Some Retirees
© Copyright 2021 Military.com. All rights reserved. This material may not be published, broadcast, rewritten or redistributed.