Town Turns Out to Lay World War II Veteran to Rest in Kentucky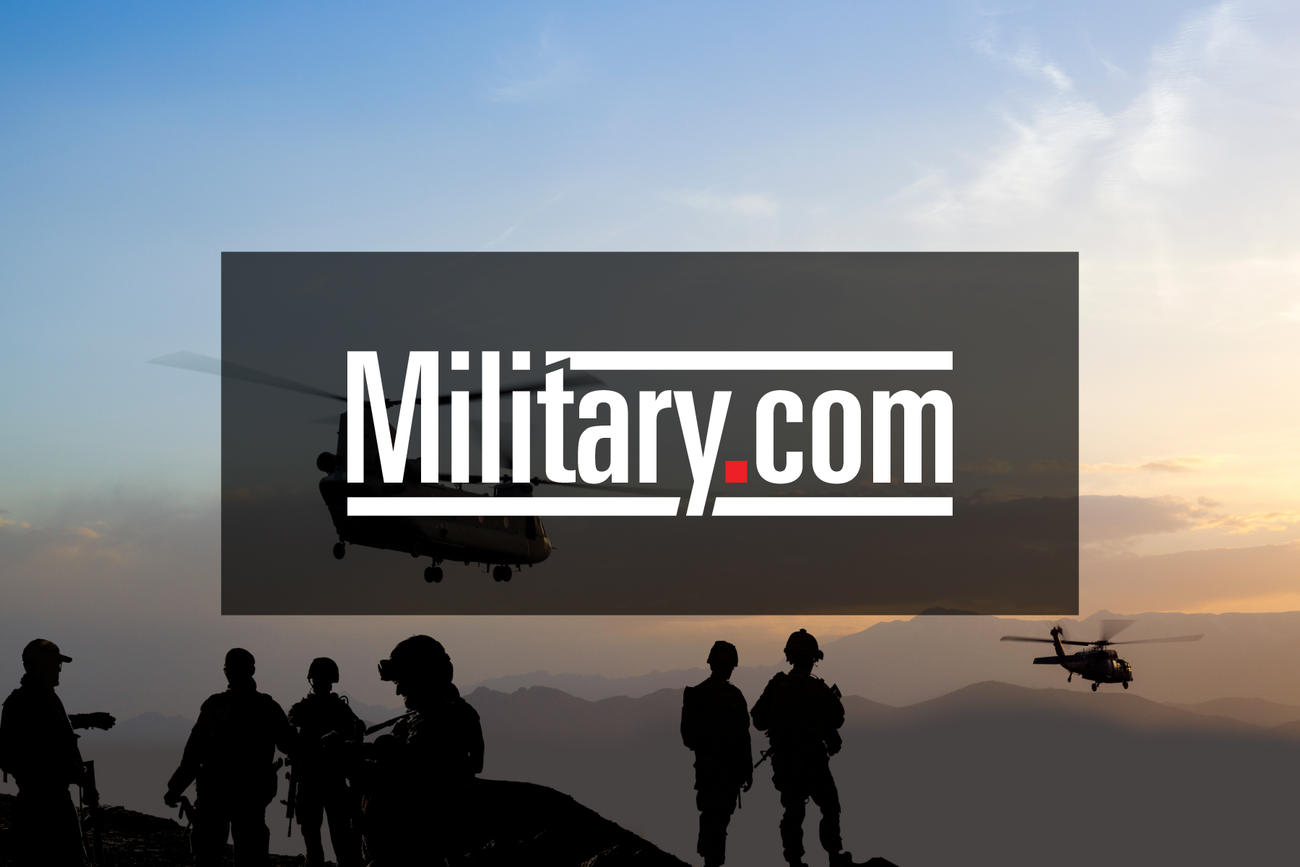 LEWISPORT — The streets leading into the town of Lewisport were lined with American flags Saturday as Navy Fireman 2nd Class Martin D. Young was laid to rest, after almost 80 years away from home.
Young, a sailor with the battleship USS Oklahoma, was killed in the Japanese attack on Pearl Harbor on Dec. 7, 1941. Except for the few surviving members of "The Greatest Generation," the story of Pearl Harbor and World War II is known mostly through history books or films now. But the town of Lewisport remembers, and people came out in number Saturday to see Young taken to his resting place in the town's cemetery.
Stacie Cecil was one of the many people lining West Fourth Street to watch the hearse, with the U.S. Navy emblem on the side, go by. The hearse was proceeded by the motorcycles of Rolling Thunder and the Patriot Guard Riders, who provided Young's escort from Gibson and Son Funeral Home to the cemetery.
Cecil said she also was in Hawesville on Thursday, to greet Young's remains as he was escorted over the bridge from Indiana by Rolling Thunder.
"I wanted to take my grandson to meet him as soon as he crossed the bridge," Cecil said. "We stood waving our flags, and made sure to thank every motorcycle that went by."
Gibson and Son's Lewisport chapel was full of people who had come to honor Young and his sacrifice. Young was lost to the town for decades, and was only identified through DNA in August 2019.
"Eighty years have gone by, and this veteran is finally coming home," Cecil said. "This is a once in a lifetime thing to see."
Dan Conner, who had helped place the 600 flags that lined the town, saluted the hearse as Young went by. Conner is a veteran of the Coast Guard, and said he wanted to do his part to recognize Young for his service.
"It doesn't matter how long it has been. We should honor those who gave their life for their country," Conner said, and added, "it was an honor just to be here and do this.
"If it wasn't for people like (Young), we would be speaking German or Japanese," Conner said.
The streets around the funeral home were crowded with motorcycles from the veterans' escort groups. Bob Jackowski, a member of Rolling Thunder, had come from Richmond to participate in Young's escort. Jackowski said riders had come from a long way to take part, and to let people know about service members listed as missing, or who suffered as prisoners of war.
"It's closure for the families of MIAs" when their remains can return home, Jackowski said. "(After) all those years of waiting to know what happened to him, things like this bring a lot of closure."
At the cemetery, men in their Navy dress uniforms carried Young's flag-draped coffin to its burial place, and a detail fired a 21-gun salute into the blue spring sky. Young's relatives watched from seats under a small tent, while dozens of mourners, including townsfolk, a line of Kentucky State troopers, sheriff's deputies and members of area veterans' groups, stood in a rough circle around the grave.
Lynnsey Dedmon came from Mount Juliet, Tennessee for the service.
Young "would have been my grandmother's uncle," Dedmon said, and added coming to the funeral was a way to also honor both of her grandparents.
"My grandfather also served in the Navy," Dedmon said, and said the service "would have meant a whole lot for both of them."
The funeral, with so many family members gathered, was "surreal," but was important, Dedmon said.
"This is my heritage. This is where I come from," Dedmon said. "Even though I never met him, he's still a part of who I am."
This article is written by James Mayse from Messenger-Inquirer, Owensboro, Ky. and was legally licensed via the Tribune Content Agency through the Industry Dive publisher network. Please direct all licensing questions to legal@industrydive.com.
© Copyright 2021 Messenger-Inquirer, Owensboro, Ky.. All rights reserved. This material may not be published, broadcast, rewritten or redistributed.