Ask Stew: Gut Checks | Military.com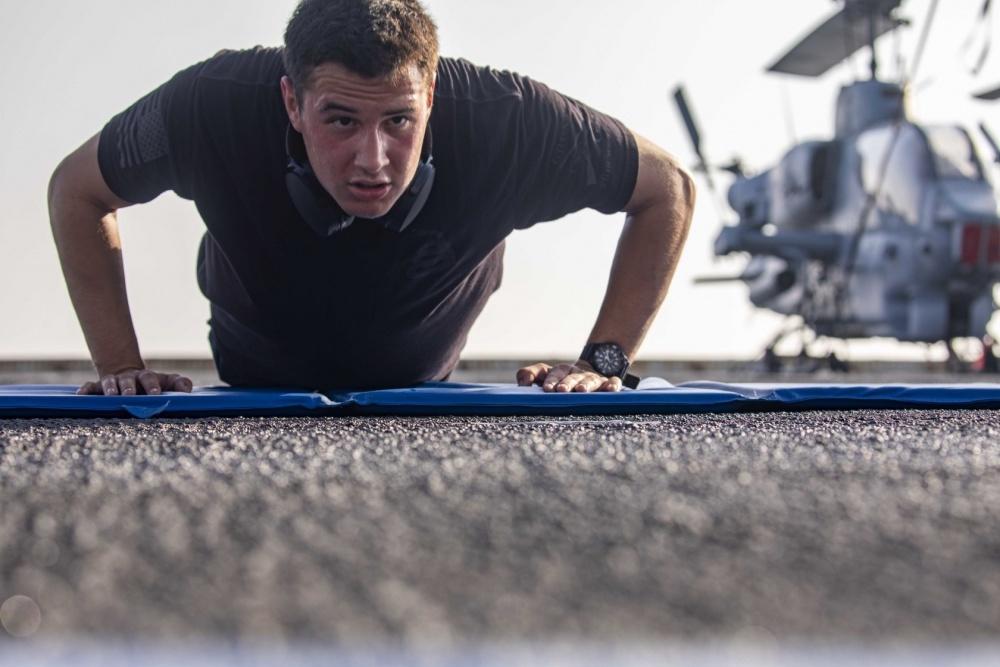 Your future in any tactical profession will require you to succeed in challenging selection programs with high attrition rates. There may be moments in your training journey that may have you asking yourself whether you are tough enough to endure such a selection.
There is a fine line between mental toughness and stupidity when pushing yourself to physical or mental breaking points. Here is an email question from someone who's trying to determine whether he has what it takes:
Hi Stew. I have one question if you do not mind. I test myself super hard every day, but I want to be pushed to my breaking point and get through it; my workouts are not doing that for me no matter how hard I try or how many miles I run. I want to see if I have what it takes to get through special ops selection, but I cannot tell. Any advice? Jack
The answer to this question must be personalized for each individual. One person's gut check may be someone else's everyday warmup. Levels of fitness will determine how hard you can push, how far you can run and how much weight you lift. All of these skills must develop progressively over time. I believe that your training journey as you progress to high levels sufficiently will test your mettle.
The typical special ops program with a high attrition rate likely will require a lifetime of athletics, hard work or physical activities, followed by a good year of specific training for your desired program. During those years, you have developed habits, trained when you "did not feel like it" and likely even played with pain so you did not let down your team.
Those years of daily exercise, teamwork, consistency, discipline and responding to coaching have built the mental toughness that you do not see in yourself.
It is perfectly normal to doubt yourself, especially as you see people you know not making the cut with similar challenges. However, if you have a high level of fitness, there are events that will test your abilities in a safe environment that are in line with your current fitness levels.
The last thing you want to do is run an endurance race (50-100 miles) to challenge yourself mentally if you have not physically prepared for that distance over a long period of time. It does you no good to push for 100 miles and then hurt yourself so that you are then facing several months of not being able to run due to stress fractures or busted joints. Those 3-4 months you'd face without hard training are not worth the weekend gut-check run.
Here are some events we do about every quarter with specific training to prepare for them:
Spec Ops Triathlon (PLUS): We do a four-mile run, a four-mile ruck with 40 pounds and a one-mile swim with SCUBA fins to match the three events of the triathlon, but we also throw in a mystery PT session that adds another 45-60 minutes to the event.
Here are some of our previous spec ops tri additions:
The Devil's Mile: 400-meter bear crawl, 400-meter lunge, 400-meter fireman carry or farmer walk and 400-meter burpee broad jump. You can also get creative with these 400-meter events.
The Murph: 100 pull-ups, 200 push-ups, 300 squats
Or combo of both: Devil's Mile + Murph
Double PT Test: Push-ups two minutes, sit-ups two minutes, pull-ups max, followed by a five-minute break. Repeat.
The Sand Baby Murph: Simulate log PT using 40- to 50-pound sandbag: 100 push press, 100 lunges per leg, 150 squats, 150 sit-ups. Do all reps carrying or holding a sandbag and do not put it on the ground the entire time.
There are special ops prep programs with recruiters and instructors that include a "hell weekend." Check out the SOCOM Athlete Hell Day that will put you together with like-minded people and for a day of challenging events. Many of the events crammed into this 24+ hour event are some of the worst events of SEAL, Special Forces, Air Force Pararescue and RECON/MARSOC selection programs.
Stew Smith is a former Navy SEAL and fitness author certified as a Strength and Conditioning Specialist (CSCS) with the National Strength and Conditioning Association. Visit his Fitness eBook store if you're looking to start a workout program to create a healthy lifestyle. Send your fitness questions to stew@stewsmith.com.
Want to Learn More About Military Life?
Whether you're thinking of joining the military, looking for fitness and basic training tips, or keeping up with military life and benefits, Military.com has you covered. Subscribe to Military.com to have military news, updates and resources delivered directly to your inbox.
© Copyright 2021 Military.com. All rights reserved. This material may not be published, broadcast, rewritten or redistributed.