Marine Injured in Skydiving Accident at Bellows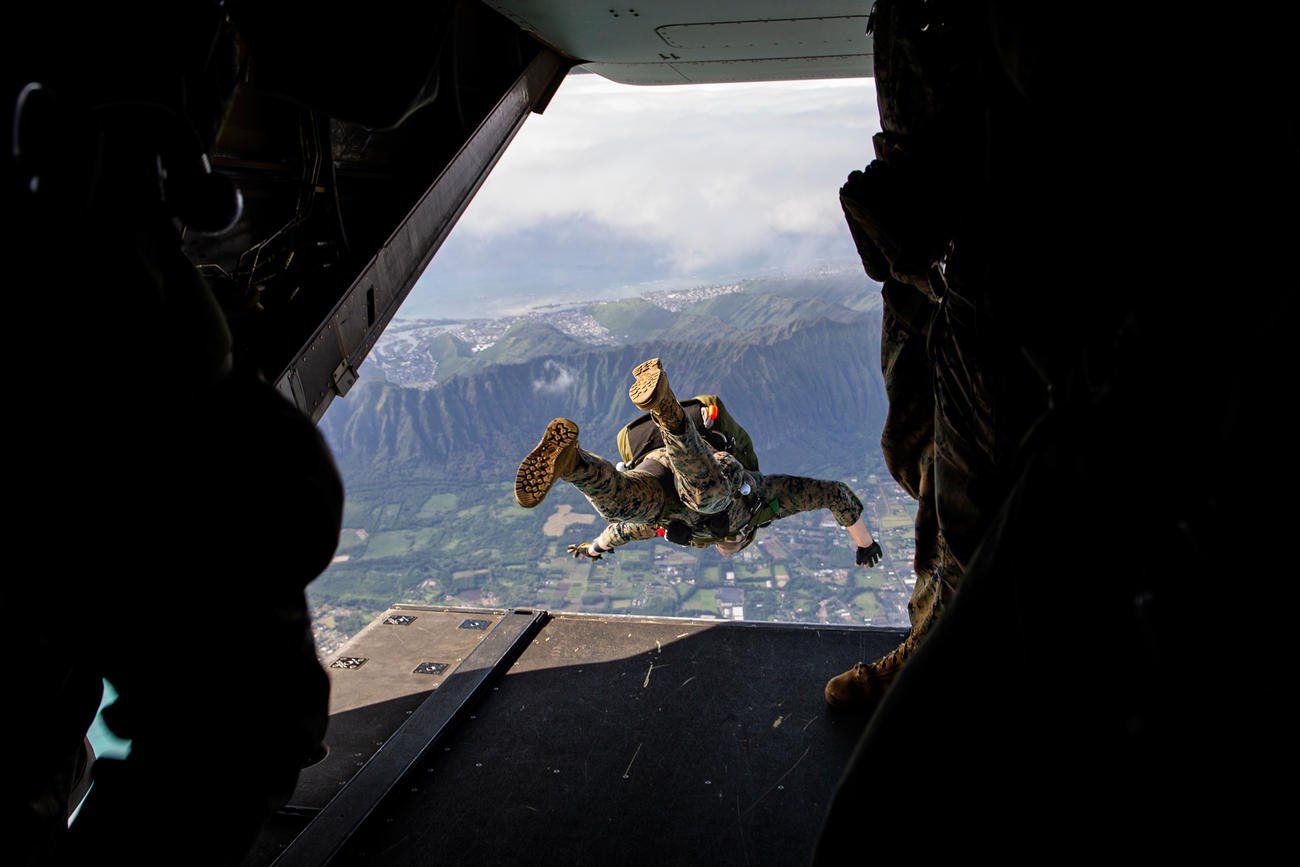 A Marine stationed at Camp H.M. Smith conducting skydiving training at Marine Corps Training Area Bellows Wednesday morning hit and was caught in a tree and was treated and transported in critical condition to The Queen's Medical Center, officials said.
A call for assistance came in at 9:43 a.m., Honolulu Emergency Medical Services said. The Honolulu Fire Department also responded. The male service member's rank and unit were not immediately clear.
The Marine, who was unconscious and caught in a tree about 5 to 10 feet above ground, was lowered down by others before EMS arrived. He was described as wearing tactical gear, including a helmet.
"A U.S. Marine stationed at Camp H. M. Smith was injured while conducting parachute jump operations at Marine Corps Training Area Bellows on March 24, " Capt Colin Kennard, a spokesman for the III Marine Expeditionary Force, said in a statement. "He was transported to The Queen's Medical Center on Oahu and is currently in their care. Our focus now is ensuring that our Marine is well taken care of and that his family and unit have all the support they need."
This article is written by William Cole from The Honolulu Star-Advertiser and was legally licensed via the Tribune Content Agency through the Industry Dive publisher network. Please direct all licensing questions to legal@industrydive.com.
© Copyright 2021 The Honolulu Star-Advertiser. All rights reserved. This material may not be published, broadcast, rewritten or redistributed.