Zillow Has the Perfect Listing for Any ICBM Enthusiast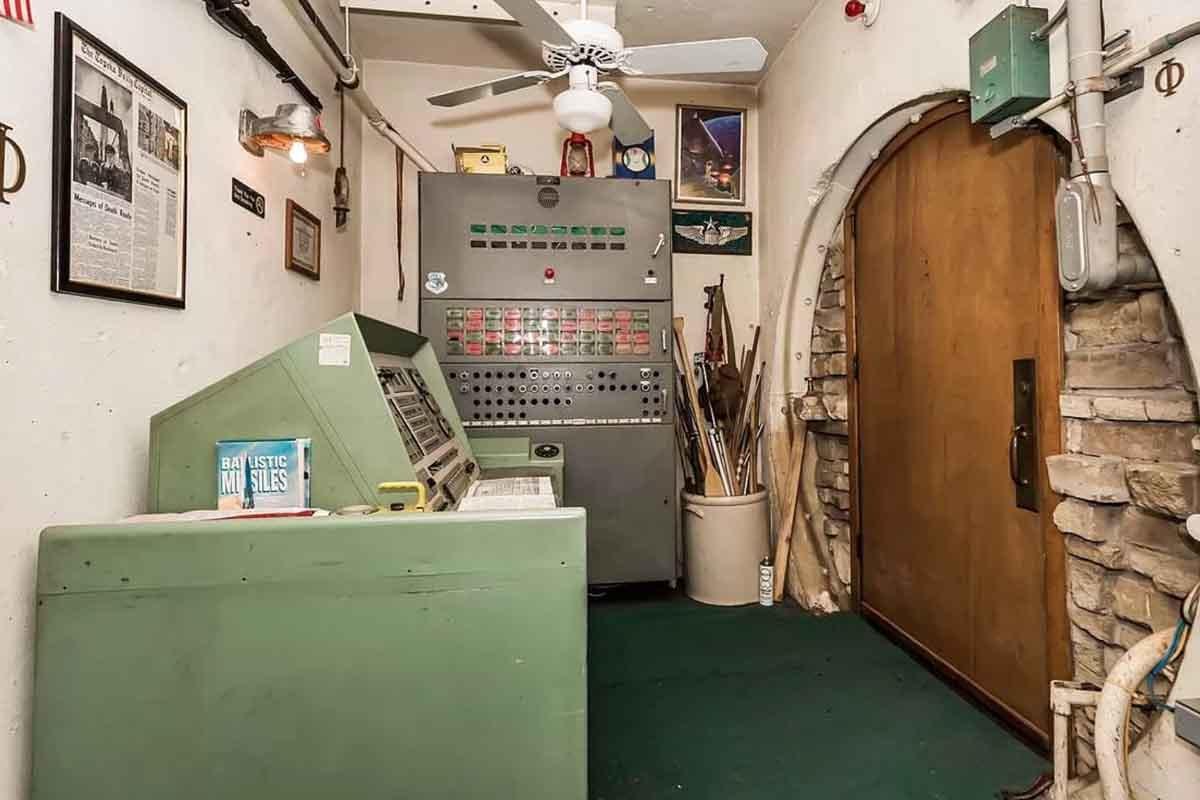 There are few things Millennials love more than window shopping on Zillow. Some say it's a fantasy for that generation, because they're unlikely to ever own a home. Not so for veterans.
In January 2020, the rules for down payments for VA home loans changed; borrowers can now borrow any sum with no down payment as long as they qualify. This means millennial vets can shop for their forever home on Zillow like they're shopping on Amazon. The checkout system is just way different.
For any former missileers or missile combat crews who have been missing the underground bunker life, look no further than this Eskridge, Kansas, missile silo, which has been converted to an "underground home."
For just under $1.6 million, the Cold War-era missile silo, now called "Subterra Castle," sits on 32 acres of prime Kansas grassland. The 6,500-square-foot home has six bedrooms, three baths and two kitchens; eight-foot-high fencing surrounding the Wabaunsee County, Kansas, property.
There's no worrying about wind and hail damage when your home is built to withstand World War III.
Above ground, the cozy listing has a one-bedroom area, perfect for an Airbnb listing, complete with two lookout towers designed to look like castle parapets, a steel Quonset hut, airstrip, pond, solar greenhouse and hot tub.
Most importantly, the retro look has been preserved, including a 47-ton blast door and nuclear control room. Yours will be the only home in the neighborhood to feature epoxy-resin, rebar reinforced concrete floors.
In fact, yours will be the only home in the neighborhood.
The Subterra Castle listing was once part of the Air Force's Strategic Air Command, one of nine missile sites around Topeka, Kansas. Built in 1959, it was later abandoned and sold in 1965. It sat vacant for years, its Atlas E intercontinental ballistic missiles removed.
It was purchased by Ed Peden, a local schoolteacher, who converted it to the home it is today. He told the Topeka Capital-Journal that he had to pump more than a million gallons of water out of its depths, along with 80 wheelbarrows of "muck."
The owners, now in their 70s, have lived in the converted base since 1994 and are looking to simplify their lives.
— Blake Stilwell can be reached at blake.stilwell@military.com. He can also be found on Twitter @blakestilwell or on Facebook.
Want to Learn More About Military Life?
Whether you're thinking of joining the military, looking for post-military careers or keeping up with military life and benefits, Military.com has you covered. Subscribe to Military.com to have military news, updates and resources delivered directly to your inbox.
© Copyright 2021 Military.com. All rights reserved. This material may not be published, broadcast, rewritten or redistributed.