Ask Stew: Help! I Need More Time in My Day to Exercise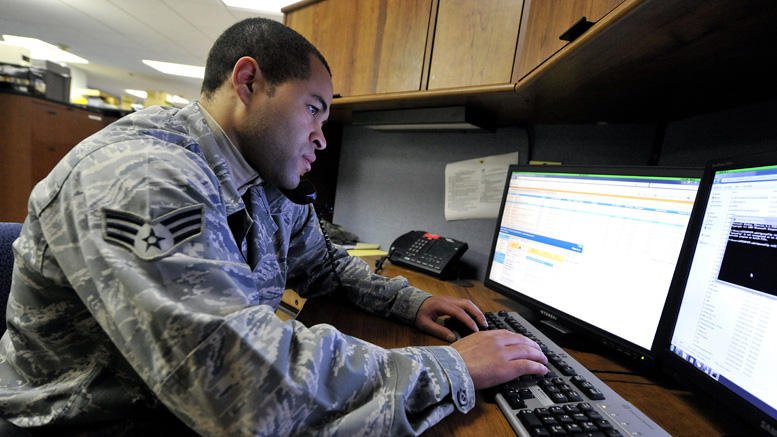 Making the time to exercise is a challenge for lots of people. One suggestion is to exercise for a few minutes every hour throughout the day.
You can do these exercises with as little equipment as possible. However, having a home gym or exercise machines near you can really add to your options list.
Here is an email from someone who just cannot find time to put together a complete workout:
Stew, I am very busy with daily deadlines that often require me to sit all day at work. I know I am making excuses about not being able to find 30 minutes to do a daily workout, but what if I can really only do five-minute segments at a time (largely due to my schedule but partly due to my fitness levels). What would you do in this situation? — Workaholic
A packed schedule has always been one of the top reasons why many cannot fit exercising into their day. You are right: It is partially an excuse. If you dissect your day and look at your pre-work time, work time, post-work time, sleep and repeat, you can find some more time.
If 30 minutes of continued fitness is too difficult for you right now, consider a new workout I created called "The Power of Five Minutes!" The good news is that fitness is cumulative, and simply by getting up and moving for five minutes every hour, you will burn the same amount of calories as if you were working out for an hour.
Depending on your effort level, that can be 500 total calories burned throughout the day. Here are several five-minute workout options that will work for beginner and advanced exercisers alike.
The Power of Five Minutes
If you are only moving for five minutes, pick an event or exercise and focus primarily on it, but also find a "resting" exercise so you can keep moving while you rest your muscles and get your heart rate back to normal.
You will be amazed at how much you can get done in five minutes' time. Set your timer for five minutes and keep moving as much as you can for that time. Your rest periods also count toward the five-minute time limit so make your rest short or active (walk, biking or another exercise).
Five-minute warmups (Upper): Try the push-up pyramid. Do 1 push-up, walk 25 meters or up and down a flight of stairs, do 2 push-ups, walk 25 meters and keep going up the pyramid until you hit five minutes. If you push yourself, you can build up to level 10, which will yield a total of 55 push-ups.
Five-minute warmups (Legs) — Try the Squat Pyramid. Do 1 squat, walk 25m or up/down a flight of stairs, 2 squats, walk 25m … Keep going up the pyramid until you hit five minutes. If you push yourself and are able to do push-ups, you can build up to level 10, which will yield a total of 55 squats.
Five-minute push-up and pull-up combo: Focus primarily on one of the two exercises and do a 30-second rest with the other. Use assisted bands or pull-downs if pull-ups are challenging for you. Pick a number or time limit for either push-ups or pull-ups, then "rest with the other." I know that is not much of a rest, but it is an exercise that works two different muscle groups, giving one a rest while you work the other.
Five-minute bicep curls and overhead press combo: Focus primarily on one of the exercises and do a 30-second rest with the other. Use assisted light-to-moderate weighted dumbbells or bands for both exercises. Pick a number or time limit for either bicep curls or overhead presses, then "rest with the other."
Five-minute bike, walk, jog or elliptical: You can move at a moderate pace the entire time or push yourself to see how far you travel in five minutes. Another option is to see how many calories you can burn in five minutes. To burn the most calories in that time, you have to go fast, increase resistance and/or elevation to make it harder for you to work the cardio machines.
Some other classic exercises to add to the five-minute challenge include the following (mix and match as needed):
Pull-ups max five minutes or TRX rows
Run or walk up and down stairs five minutes
Push-ups max five minutes
Squats five minutes
Lunges five minutes
Plank pose five minutes
Finally, cool it down with a five-minute easy cardio and five-minute stretch routine that can help you alleviate the back pains caused by sitting too long.
Eventually, as you progress and become a more advanced exerciser, you can focus solely on one exercise for the full five minutes, resting minimally to get as many repetitions or as much distance traveled as possible in that time.
Remember that "sitting is the new smoking," so the more you get up from your desk chair, the better off you will be, even if that is just walking to the bathroom to relieve yourself after all the water you are supposed to be drinking.
When starting off, move more and just add water, and you will see results even if you only do five-minute spread throughout the day.
— Stew Smith is a former Navy SEAL and fitness author certified as a Strength and Conditioning Specialist (CSCS) with the National Strength and Conditioning Association. Visit his Fitness eBook store if you're looking to start a workout program to create a healthy lifestyle. Send your fitness questions to stew@stewsmith.com.
Want to Learn More About Military Life?
Whether you're thinking of joining the military, looking for fitness and basic training tips, or keeping up with military life and benefits, Military.com has you covered. Subscribe to Military.com to have military news, updates and resources delivered directly to your inbox.
© Copyright 2021 Military.com. All rights reserved. This material may not be published, broadcast, rewritten or redistributed.