Navy Unveils Updated Plan to Help Ship Watchstanders Get Better Sleep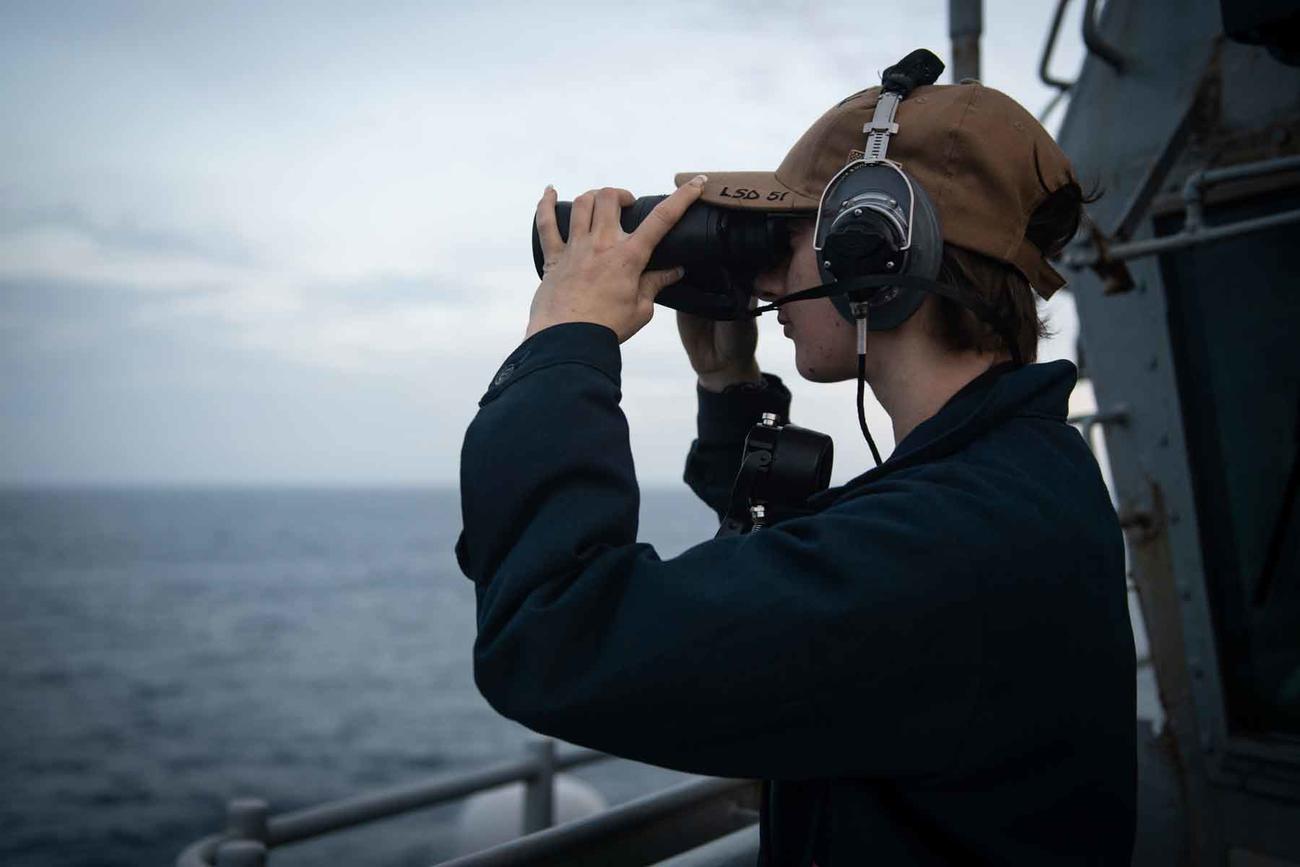 The Navy has a new plan to get sailors in the surface fleet more uninterrupted sleep before they stand the watch.
Under the updated Comprehensive Fatigue and Endurance Management Program (CFEMP) issued Dec. 11, commanders are instructed to arrange shipboard schedules as best they can to allow sailors to work, eat and sleep at the same time each day.
The new instructions are aimed at changing a cultural mindset in the fleet that treats work and watch as separate entities, according to a Dec. 21 Navy release.
Read Next: The Air Force Has Big Plans for Its Flying Car in 2021
"With this instruction, we wanted to provide commanding officers and ships with a means to better manage their workday and watch rotation to improve crew endurance," Dr. John P. Cordle, SURFLANT's human factors engineer for Navy Surface Forces Atlantic, said in the release.
Cordle said the new instructions focus on two guiding principles more focused on the body's "circadian rhythm," the internal clock that works on a 24-hour cycle.
"First, use one of several watch rotations that align with the body's natural circadian rhythm, which generally means standing watch and sleeping at the same time each day in a 24-hour cycle," Cordle said. "The second is to have a supporting schedule to protect periods of sleep for watchstanders — no matter when they have watch."
The intent, Cordle continued, is to cut back on sleep disturbances so that sailors can be fully alert while standing watch.
"This includes minimizing meetings, training, and announcements during the early morning and evening hours," he said.
Navy investigators determined that sleep deprivation in the watch crews was a factor in the collisions of the Arleigh Burke-class destroyers John S. McCain and Fitzgerald with commercial ships in two separate incidents in 2017.
The Fitzgerald collided with a cargo ship off Japan in June 2017 in an accident that claimed the lives of seven sailors. In August 2017, the McCain collided with an oil tanker off Singapore, killing 10 sailors.
The Navy has previously taken steps to improve watchstanders' sleep, including the implementation of a late 2017 policy aimed at ensuring sailors' schedules and sleep patterns were consistent day to day. This new policy builds on those efforts.
— Richard Sisk can be reached at Richard.Sisk@Military.com.
Related: New Report Points to Acute Fatigue As Factor in Deadly Ship Collision
© Copyright 2021 Military.com. All rights reserved. This material may not be published, broadcast, rewritten or redistributed.