Texas National Guard Sent to Overwhelmed El Paso COVID Morgues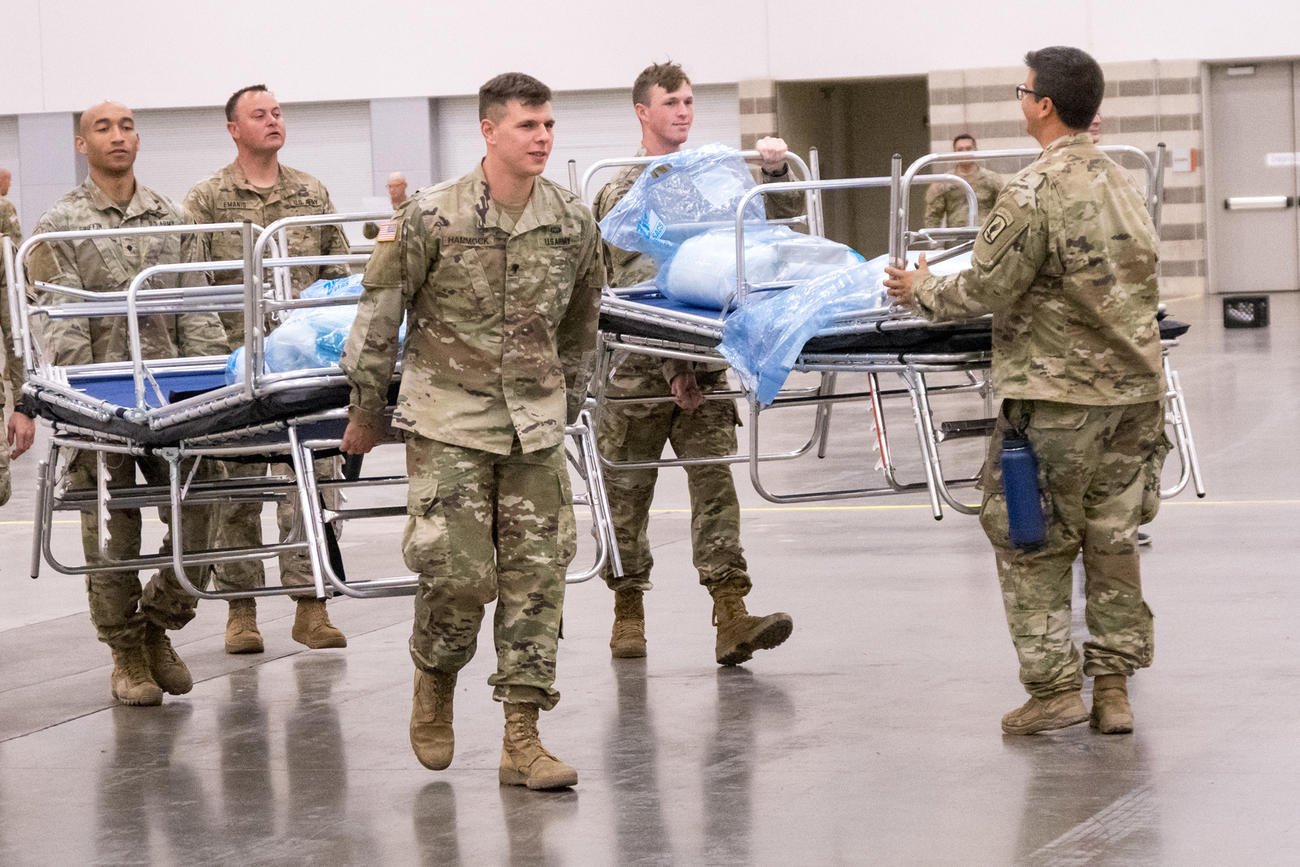 Thirty-six Texas National Guardsmen will replace county jail inmates as workers in coronavirus morgues in El Paso, Texas.
The southwest Texas border city has been overwhelmed with COVID cases for more than a month, forcing it to turn a convention center into a field hospital and refrigerated trucks into "mobile morgues."
But not enough people volunteered to work in those morgues, so El Paso brought in detainees from the county jail, paying them $2 per day to move bodies.
That two-week arrangement will end Saturday when a 36-person National Guard team arrives, the Texas Tribune reported.
Prior to the activation of the Guard, El Paso put out a job application for work in the morgues.
El Paso has recorded 79,000 COVID-19 cases, meaning slightly more than 1 in every 10 people in the city of 680,000 has contracted the virus. Per city data, 845 of those people have died.
This article is written by Joseph Wilkinson from New York Daily News and was legally licensed via the Tribune Content Agency through the Industry Dive publisher network. Please direct all licensing questions to legal@industrydive.com.
© Copyright 2020 New York Daily News. All rights reserved. This material may not be published, broadcast, rewritten or redistributed.