Skip the Home Gym and Be More Fit With Less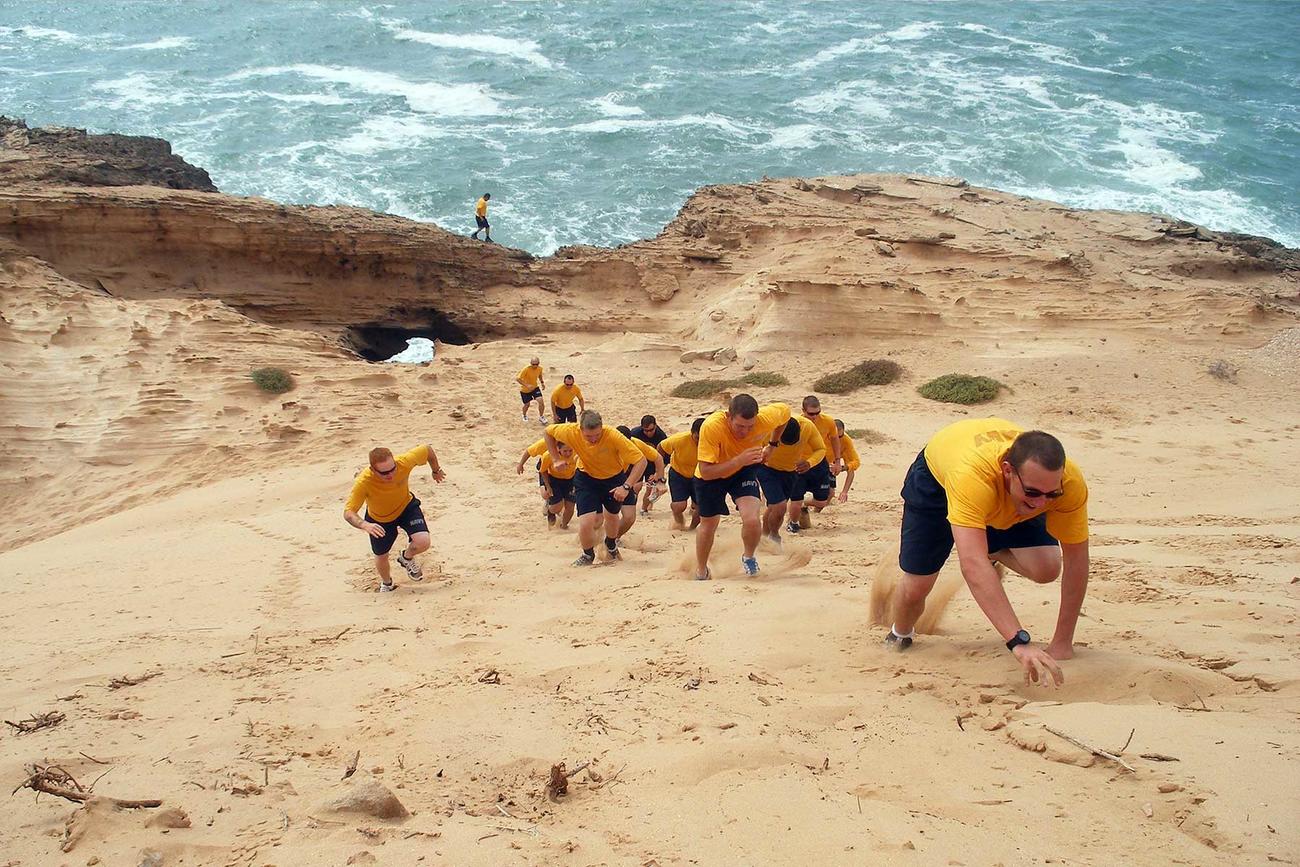 Venture capitalist John Doerr wasn't talking about service members chasing fitness goals when he said it, but his words hit the mark for any goal-minded person. "Successful entrepreneurs do more than anyone thinks possible, with less than anyone thinks possible."
Replace the word entrepreneur with "a creative person with a goal" and the quote applies to almost any situation. If you are goal-focused, you might find that you can get the creative juices flowing to tackle any challenging problem, both in regular business and in the tactical professions — including how to train without a gym.
When it comes to gym access, we are all learning how to do more with less. To be honest, I have not been a member of a gym for over 25 years, and while over the years I have acquired some equipment, but most of what I do requires a pull-up bar, a place to do more calisthenics, a trail or track to run, and a pool or bay in which to swim, depending on availability and weather.
Here is how this applies to us and getting quality workouts with less:
When you are faced with a challenging event, project or feel lost with your current situation, you can change your mentality and focus by finding a quiet place and think — get creative. By doing that you will change your mindset completely and not think of problems as a dead end, but instead think of them as opportunities. That mindset will keep you moving and less bogged down, which is where you need to be in just about anything in life, especially in the military. Engage the thinking and creative part of your brain and start developing ideas.
If your current challenge is no gym access, here's some ideas for shaking things up that are either free or low-cost.
Add more calisthenics mixed with some form of cardio (walk, run, bike, other)
Add jump ropes, walking stairs, hills, soft sand beaches to work the legs and get the heart beating.
Add a weight vest to calisthenics to make them harder.·
Add a TRX suspension trainer to make calisthenics harder or easier, depending on your needs.
Add a few sets of dumbbells and work auxiliary muscles fully with standard exercises that calisthenics alone may not reach as well.
Build pull-up bars in your house or back yard. If not a builder, try the StudBar device or a door jamb pull-up bar.
Visit a playground with monkey bars – you may even find pullup bars on your journey. Make it part of your run, add more calisthenics and you have a great workout.
Build your own sandbag with a $5 bag of play sand and some duct tape.
Add in military water jugs or five gallon buckets full of sand for more weighted devices
Watch workout videos and learn things such as swimming technique, lifting technique, creative TRX exercises, countless calisthenics movements and take stationary bike spin classes, yoga classes, and so much more that will continue to give ideas or workouts to join in your living room.
There are countless workout articles on the Military.com Fitness Pages that are calisthenics and cardio based and mix in all of the above methods. You can always find creative workout programs that require minimal equipment here at Military.com Fitness pages.
If you are genuinely interested in how to really make this work for you, take a minute to check out Military.com Fitness. This database of fitness ideas, tips and techniques makes it easy for you to do more with less equipment without having to spend thousands and build a home gym.
Check out the Tactical Fitness Podcast on building your own home gym:
Stew Smith is a former Navy SEAL and fitness author certified as a Strength and Conditioning Specialist (CSCS) with the National Strength and Conditioning Association. Visit his Fitness eBook store if you're looking to starting a workout program to create a healthy lifestyle. Send your fitness questions to stew@stewsmith.com.
Want to Learn More About Military Life?
Whether you're thinking of joining the military, looking for fitness and basic training tips, or keeping up with military life and benefits, Military.com has you covered. Subscribe to Military.com to have military news, updates and resources delivered directly to your inbox.
© Copyright 2020 Military.com. All rights reserved. This material may not be published, broadcast, rewritten or redistributed.