How to Add PT Test Prep to Your Lift Cycles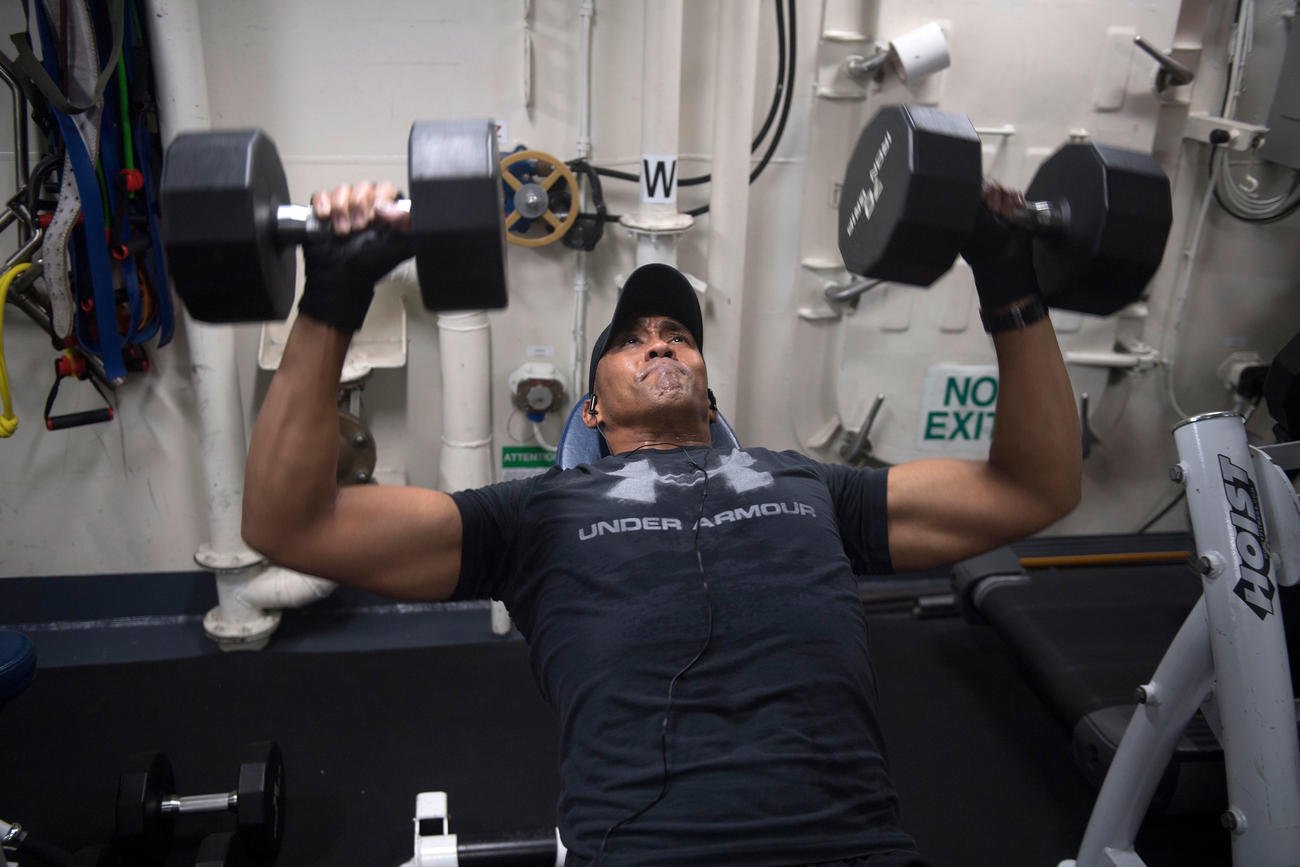 Every fall and winter for more than 20 years I've used my system of Tactical Fitness Periodization to combine a lift cycle that's focused on strength and hypertrophy with cardio elements needed for the tactical professions.
This program will keep you well-rounded and give the body a break from higher repetitions and higher-mileage running cycles. Typically, this cycle lasts roughly 12-16 weeks with some transition cycles that mix in calisthenics and running progressions as we move into and out of the lift cycle.
This fall and winter, we are changing the program a bit for candidates who are seeking to crush a spec ops level fitness test. While the primary goal is to build strength and some muscle mass during the coming months, the secondary goal is to maintain or improve scores on the current fitness test that many have to take to make it to the training.
Here is how it is done, with adaptions for all types of goals and body types:
The block periodization cycle will be a four-week training block of your strength and hypertrophy cycle. That's followed by a two-week PT Test Cycle using the Classic Military PT Test Week or the Classic Spec Ops PT Test Week (with added swimming).
That two-week PT Test Cycle will culminate with a slight tapering a few days before the Double PST (or your fitness test that you need to take twice).
Once the six weeks is complete, you start back with the four-week lifting cycle again followed by the two-week PT test cycle. I am recommending two to three cycles of this six-week period during the fall and winter, depending on your progress and immediate goals with either PT scores or strength and weight gain.
Stay On Top of Your PT Test Game
If your goals are to build or maintain some strength but stay on top of the game with the PT tests, I would go through three cycles of four strength weeks and two PT test weeks. Do cardio and calisthenics for your warmups prior to lifting and cooldowns after.
You can do many repetitions of push-ups with a 1-10-1 Pyramid with 100-meter runs in between each set as a warmup. This cycle will yield 100 push-ups and 1,900 meters of warm-up running.
If that gets too easy, try a one-way ladder from 1-20 and get 210 push-ups with the same amount of running as your warmup. You can do the same for squats, pull-ups and other calisthenics to stay on top of your game with the PT test, especially if you have to take the test for real sooner rather than later.
You can also warm up and cool down with a timed run and swim event any day of the week.
Gain Weight for Endurance Athletes
If your goals are to gain weight and put on some muscle while maintaining your PT test scores, I would recommend finishing the rest of the fall and winter on a strength and hypertrophy cycle of training with some supplemental calisthenics and cardio done primarily as extended warmups and cooldowns.
However, if you are doing a significant amount of cardio, you really need to eat more good calories if you want to be bigger. If this is your goal, it is best to lift big, eat big and keep your cardio events to a maintenance level. We try to limit endurance athletes who need to gain mass and strength to 10-15 miles per week of running and 30 minutes a day of swimming.
Losing Weight for Strength and Power Athletes
If your goals are actually to lose weight as you come from a solid strength and power background, my advice would be to flip the process and do four weeks of PT and cardio-related workouts followed by two weeks of strength with added cardio workouts.
Consider triathlon training cardio events since that will help you with two non-impact cardio options. That's better for bigger folks who need to lose weight. Add in one part running or rucking for your cardio events.
Enjoy the Lift Cycle Options
Consider the types of training you can do for this 4-week strength, power or hypertrophy period.
This is ideal for endurance athletes who need to develop their strength and gain weight going into a spec ops selection program where boats, logs, rucks and equipment can crush people who lack a foundation of strength. You may need all of fall and winter focused on lifting to meet your needs.
If you come from a strength background, enjoy the short cycle and then get back to focusing on your weaknesses. Those are typically in the cardio endurance and muscle stamina fitness categories. More non-impact cardio options will help give your knees a recovery period from the higher miles coming in the spring and summer cycle.
Stew Smith is a former Navy SEAL and fitness author certified as a Strength and Conditioning Specialist (CSCS) with the National Strength and Conditioning Association. Visit his Fitness eBook store if you're looking to start a workout program to create a healthy lifestyle. Send your fitness questions to stew@stewsmith.com.
Want to Learn More About Military Life?
Whether you're thinking of joining the military, looking for fitness and basic training tips, or keeping up with military life and benefits, Military.com has you covered. Subscribe to Military.com to have military news, updates and resources delivered directly to your inbox.
© Copyright 2020 Military.com. All rights reserved. This material may not be published, broadcast, rewritten or redistributed.