Workout of the Week: Mix Weights With Calisthenics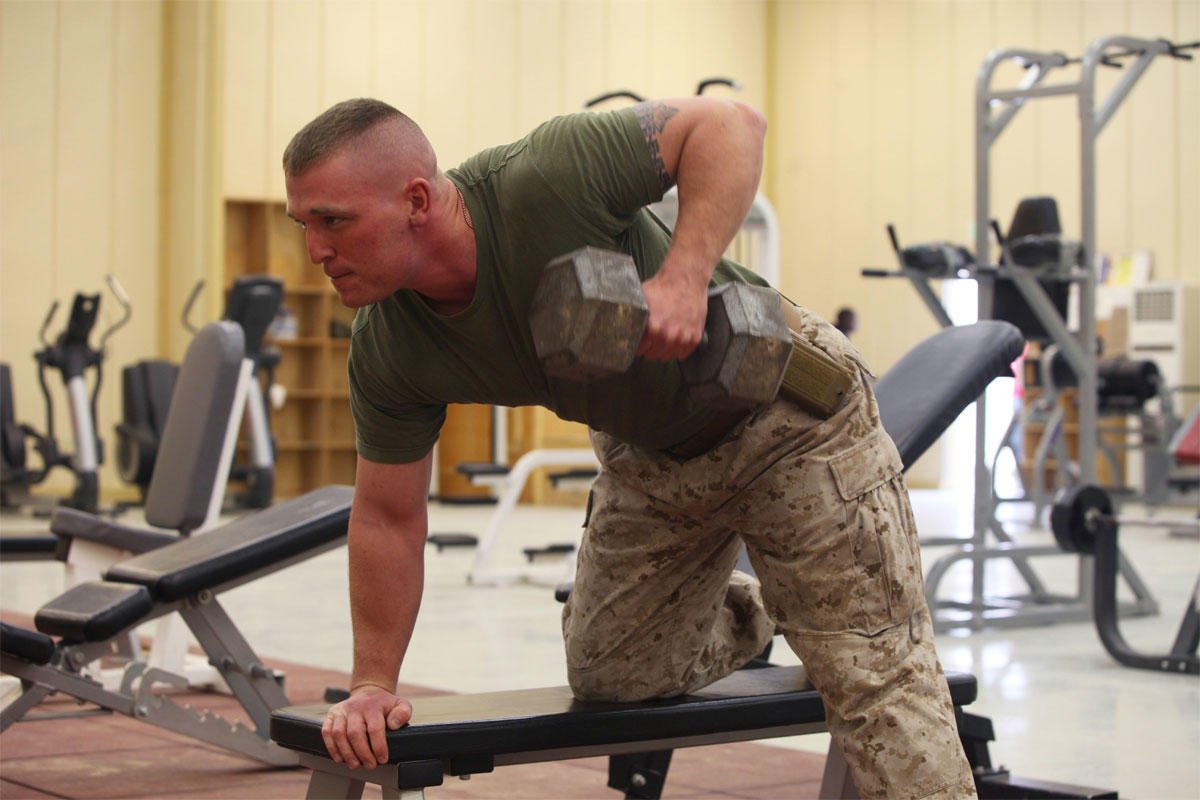 Just a few minor tweaks to your usual workout can give you a welcome and useful change. If you're focused on calisthenics and not going to the gym, add a weight vest to your workout and focus on slower, reduced repetitions to give the joints a break from higher repetition workouts.
You can also make your training a 50/50 split of normal calisthenics and weighted versions of that exercise.
If you are getting tired of doing high volume of push-ups on upper body day, consider adding a weight vest, dumbbell bench press, barbell bench press, rubber band chest press or suspension training (TRX). These variations will add significant variety to your training day, prevent staleness and still add strength while giving the joints a rest from the grind of high repetition workouts.
Here is a classic way to mix two or more options into the same set of a workout. These combo sets are designed to share a certain number of repetitions (25). You can make this number much lower (10-15) if you prefer to add more weight.
Warmup
Start with a 1-mile run or a 10-minute bike ride.
Pull-up and Push-up Pyramid
Do 100-meter runs in between each set from 1-10 and stop at 10. This is just a classic way to warm up if you're good at pull-ups. The set requires a total of 55 push-ups, 55 pull-ups and 1000 meters of easy jogs combined with some dynamic stretching time.
If you can't do this many reps and don't consider this a warm-up, cut the pyramid down to 1-5 for a total of 15 reps of each. Or, skip pull-ups altogether and replace them with assisted band pull-ups, pull-downs or rows.
Here is the bulk of the workout in combined sets.
Repeat 3-4 times:
Pull-ups max: Do as many as you can. Alternate versions are allowed.
Rows and Biceps 25 (combo)*
Bench and push-up 25 (combo)*
Dips and military press 25 (combo)*
Run 400 meters at your goal mile pace for timed runs
*combo – do 25 reps total of the two exercises. An example would be 15 dips + 10 military = 25.
Run 1.5 miles to cool down or bike 10-15 minutes. Stretch well
Lightweight Shoulder Workout – This is a 5-7 lbs. maximum dumbbell workout that is great for building up the smaller stability muscles in your shoulder.
PT RESET
You cannot go wrong with a PT RESET at the end of an upper body workout
Reverse Push-ups: 20
Birds: 20
Arm haulers: 20
Swimmers: 1 minute
Side plank: 1 min (right)
Plank: 1 min
Side plank: 1 min (left)
By adding a few weighted exercises, you can start transitioning out of a long calisthenics-only program with minimal changes to your workout. You will find if you are used to a high volume workout with high-mileage calisthenics and cardio, the change will be refreshing.
However, you may experience some different soreness as you focus less on muscle stamina and more on strength. The ultimate goal here is to transition from calisthenics-only into a weightlifting cycle. This process will allow for time to rebuild the joints and for some non-impact cardio options to aid in healing other the typical aches and pains associated with high volume running workouts.
Stew Smith is a former Navy SEAL and fitness author certified as a Strength and Conditioning Specialist (CSCS) with the National Strength and Conditioning Association. Visit his Fitness eBook store if you're looking to start a workout program to create a healthy lifestyle. Send your fitness questions to stew@stewsmith.com.
Want to Learn More About Military Life?
Whether you're thinking of joining the military, looking for fitness and basic training tips, or keeping up with military life and benefits, Military.com has you covered. Subscribe to Military.com to have military news, updates and resources delivered directly to your inbox.
© Copyright 2020 Military.com. All rights reserved. This material may not be published, broadcast, rewritten or redistributed.