Ask Stew: How Do You Draw the Line Between Fitness Progress and Maintenance?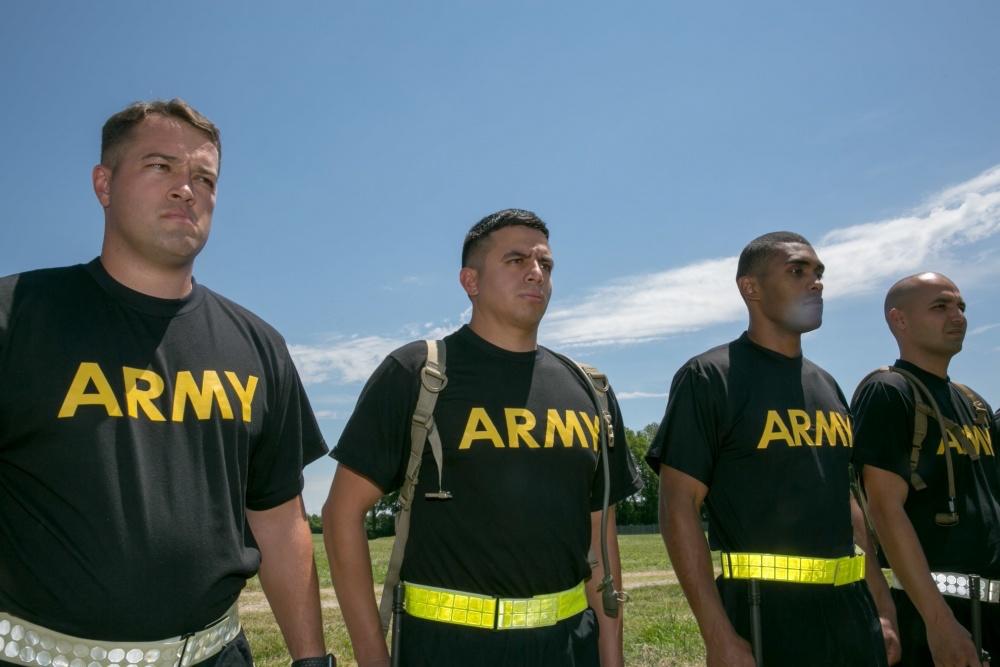 Once you've committed to a training program, should you continue no matter what? When you're aiming to exceed the standards required, how do you know when you're on the line between training hard and over-training?
If you are starting to see signs of decreased performance, progressing forward with the same program may not be the best option. Here is a great question about hard physical training for various military programs.
Hey Stew, At what point do you stop progressing your mileage, push-ups, etc. and move into maintenance mode for endurance training? Is there a point where you should stop trying to progress to reduce the risk of injury? Thanks, Zach
The difference between progressing and maintaining depends on where you are on the three phases of tactical fitness.
Phase 1: Getting To the Training
Are you preparing for a selective program that requires high scores on fitness tests to get accepted? If you can get to the levels of fitness testing your need or desire for your chosen goal, you should be moving straight to Phase 2 and maintain fitness scores and start progressing on specific challenges of your future school, program or selection.
Phase 2: Getting Through the Training
Do you need to prepare for even more challenging events and the specific training you will endure in future selection programs? Maybe you are happy with your progress and want to maintain for a few months prior to selection so you do not burn out. You have to make that decision.
Phase 3: Active Duty
Now that you are active duty, do you seek to improve your fitness performance or are you focusing on maintaining your current level for the foreseeable future to be able to perform your job at the highest level?
Everyone has a personal training bell curve. You start off at a certain level and build up until you have reached a certain level of potential and performance. You then face a decrease in performance if this cycle goes on for too long. The cycle length and performance potential are different for everyone.
Usually after a long cycle of high-mileage cardio (run, ruck, swim) and high-repetition calisthenics and resistance exercises, you will start to feel worn down. Your joints might ache and you might experience low energy levels. You are not necessarily injured or ill but you still feel sluggish and achy more often than not.
This is a good time to start with a few weeks of deloading and recovery options:
During the spring and summer, we tend to do high reps and higher total miles running (even though most are intervals at goal pace training and not long slow distance runs). At this point in the fall, we are feeling the typical beatdown of the long run, swim and calisthenics cycle now. Usually our best PST and run, swim and ruck scores are achieved now after a deload week or two.
After this month and a few deload weeks, try taking your fitness test or assessment emphasizing your previous cycle's focus. After this test, change is needed.
We will take PT tests and then start to progress in reverse with weekly running miles from 30 miles a week to 15 miles a week (while maintaining speed) and replace higher-rep calisthenics with moderate warm-up reps and weight lifting progression.
We typically stay in this cycle for 12 weeks and reduce running to 10-15 miles a week, add more swimming, some rucking and increase lifting. By spring, we are ready to get out of the weight room and start the process with higher-mile progression and higher reps again.
This change of pace is usually what most people need as opposed to pushing through with the same cycle that was burning you out. This system of Seasonal Tactical Fitness Periodization is something that has been in use for over 20 years by me and many of my students to build a more well-rounded tactical athlete instead of a broken one who one runs and PTs.
Add some variety in exercises or elements of fitness and you will see better performance in all tactical fitness areas needed throughout your career journey.
Stew Smith is a former Navy SEAL and fitness author certified as a Strength and Conditioning Specialist (CSCS) with the National Strength and Conditioning Association. Visit his Fitness eBook store if you're looking to start a workout program to create a healthy lifestyle. Send your fitness questions to stew@stewsmith.com.
Want to Learn More About Military Life?
Whether you're thinking of joining the military, looking for fitness and basic training tips, or keeping up with military life and benefits, Military.com has you covered. Subscribe to Military.com to have military news, updates and resources delivered directly to your inbox.
© Copyright 2020 Military.com. All rights reserved. This material may not be published, broadcast, rewritten or redistributed.