Whale Herding: Brits Try to Guide Whales Back to Sea Ahead of Giant Military Training Event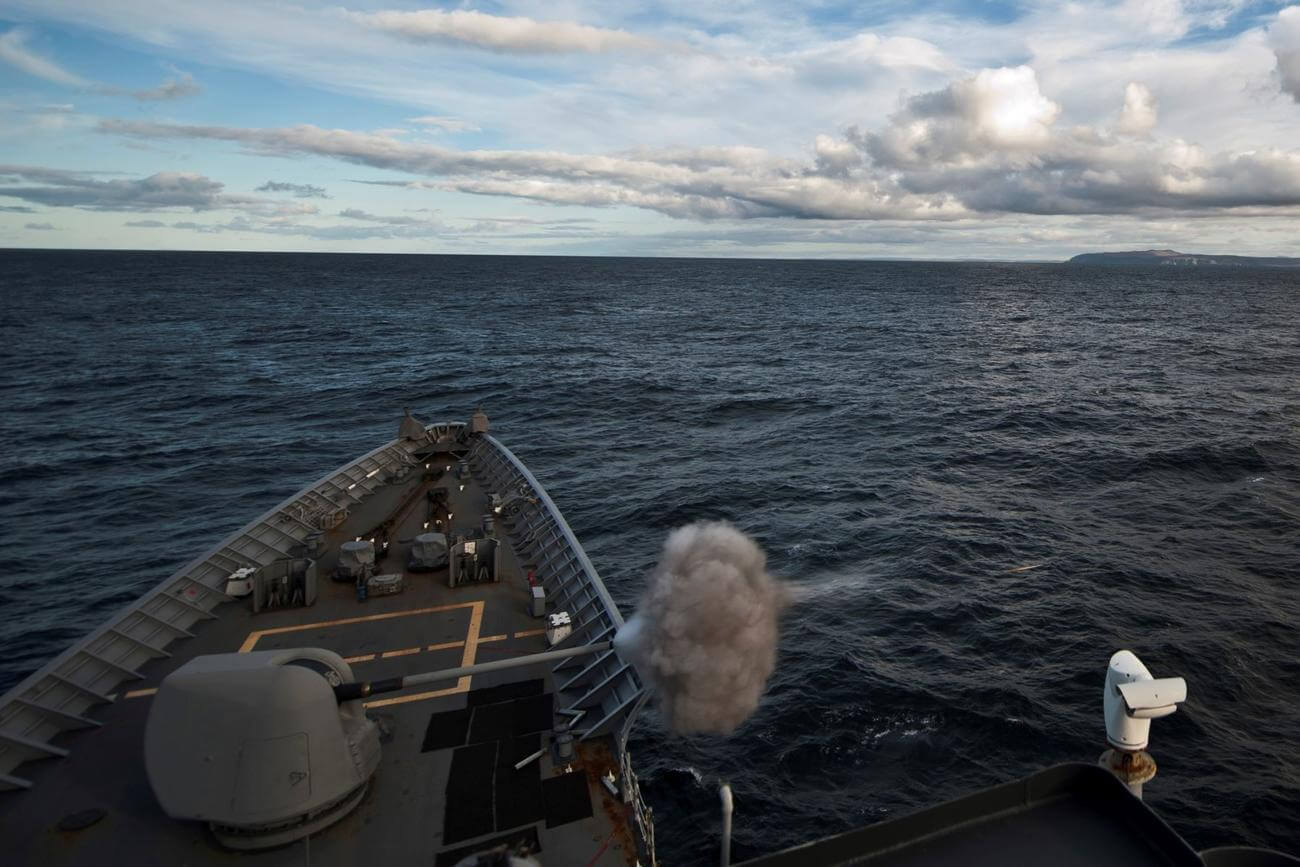 It's a whale of a job.
British wildlife lovers are trying to save five whales that have migrated abnormally close to the Scottish coast. The rescuers are in a race against time because a massive, multinational military exercise is scheduled to start in the area on Monday.
The pod of northern bottlenose whales has been spotted in various lochs in western Scotland near Glasgow, according to British Divers Marine Life Rescue. At least one of the whales has been described as "skinny" due to lack of food in the area, the BBC reported.
Usually, the 30-foot whales spend their time in much deeper waters, diving up to 3,000 feet below the surface. The Scottish lochs they've been spotted in are only about 80 feet deep.
BDMLR has been monitoring the whales for a month, but now a giant, twice-a-year NATO military event, called Exercise Joint Warrior, is scheduled to take over the area for 11 days beginning Monday.
"Whales are particularly sensitive to underwater sound," BDMLR said. Therefore, "the decision has been made to attempt to herd the animals out using a number of boats in formation to get them back to open sea."
The plan is to make noise to distract the whales and guide them into deeper waters, one volunteer told NBC News.
The effort started strong Thursday, according to a BDMLR update, but the whales reversed course in the evening and the novice nautical shepherds had to refuel and regroup.
Perhaps they will call in Captain Ahab, though he may be the wrong man for the job.
This article is written by Joseph Wilkinson from New York Daily News and was legally licensed via the Tribune Content Agency through the Industry Dive publisher network. Please direct all licensing questions to legal@industrydive.com.
© Copyright 2020 New York Daily News. All rights reserved. This material may not be published, broadcast, rewritten or redistributed.