Making New Friends One Meal Delivery at a Time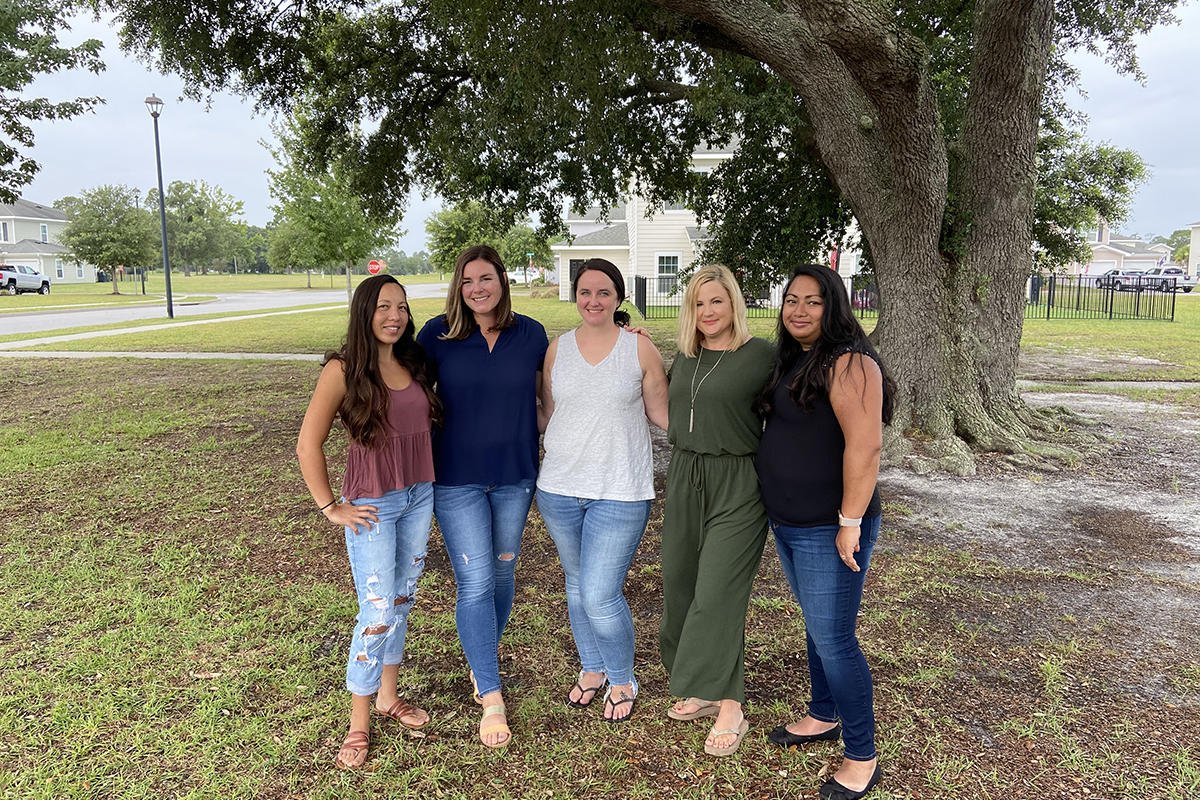 Meal Trains are pretty popular within the military community, but the ladies of Fort Stewart, Georgia's Marne View and New Marne neighborhoods have taken it to the next level.
With the creation of Marne Meal Monday, families are coming together over food.
One of the creators, Army spouse Jenah Wieczorek, explained how it came about.
"I love to cook for people and saw so many families around me that I thought they could benefit from a home-cooked meal," she said. "It also occurred to me this would be a great way to get to know our neighbors better."
Wieczorek shared her idea in the neighborhood Facebook group, adding that she was looking for volunteers to help cook. In typical fashion, the military spouses jumped right in. 
"I think they were eager to help because we all know what it is like to be a military family and face those challenges. We might not have that set of challenges, but we will. And that home-cooked meal will be there to lessen the strain," Wieczorek said.
Anyone can sign up for Meal Marne Monday, she explained — especially those that have spouses deployed or TDY. Wieczorek said they cook for anyone who needs a night off, including dual working families, single parent families and families who are in the throes of a PCS.
Deciding on the name was pretty easy, as "Rock of the Marne!" is a common phrase on Fort Stewart, and both of the original neighborhoods have "Marne" in them. Choosing Monday as a delivery day seemed like an obvious choice as Mondays give volunteers the weekend to prepare meals and cooking on Mondays seems challenging to many families.
"Cooking offers our volunteers a way to express love through food, and it sets the overall tone for our neighborhood," Wieczorek said. "Nothing says, 'I see you, and I care' like a home-cooked meal. My goal is to grow this meal ministry over the next year and then pass it off to another person in our neighborhood to keep it going." 
If you're interested in starting a meal delivery in your neighborhood, the organizers of Marne Meal Monday have a few suggestions. They post the sign-up form — which is created through Google forms — on the neighborhood Facebook page. They also have an Instagram account and make it a point to stop by and welcome new neighbors, letting them know about the meals.
Wieczorek said that, along with organization and systems, starting small was the key. The two neighborhoods have about 180 families, which makes it manageable. Keeping track of who needs food, who's cooking it and when it's delivered helps keep everything flowing.
"Just go for it!" she said. "It seems a lot of times spouses think that they need to be the movers and shakers in our community to make a difference, which is not true. I believe these small, meaningful gestures on the neighbor-to-neighbor level are just as important."
Have you had someone bring you a meal during your time in the military community? Maybe it's time to pay that favor forward, either by volunteering with Meal Marne Monday if you're at Fort Stewart, or by starting your own group.
Keep Up with the Ins and Outs of Military Life
For the latest military news and tips on military family benefits and more, subscribe to Military.com and have the information you need delivered directly to your inbox.
–Rebecca Alwine can be reached at rebecca.alwine@monster.com. Follow her on Twitter @rebecca_alwine.
© Copyright 2020 Military.com. All rights reserved. This material may not be published, broadcast, rewritten or redistributed.