Ask Stew: Which PT Test Workout Is Best?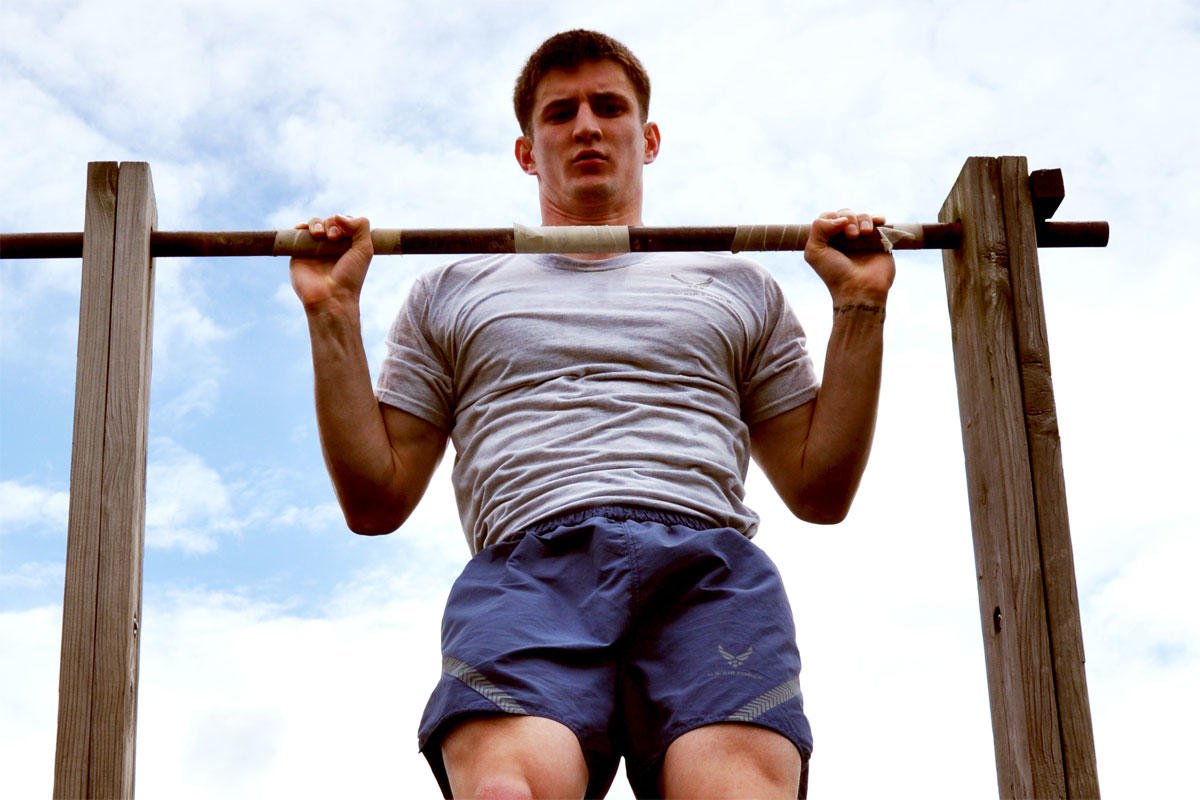 Which workout will yield the best results for military fitness tests? Personally, I think a variety is best; however, there are a few groups that will benefit from one of my three classic week of military PT workouts that I recommend more than the others.
As you recall the classic military PT week includes a PT pyramid, a Superset and a max rep set workout.
Here's the question:
Stew — I am trying to improve my calisthenics and running time for my next PT test. What workout do you think is the best for me out of the three classic military PT weeks? I like all three, but do not feel they all work for my current level of fitness: 45 push-ups, 60 crunches, 5 pull-ups, and a 1.5-mile run of 11:00. — Thanks, AF hopeful.
I have found that most people do well with the PT pyramid no matter what their current fitness level is. It is so versatile and scalable to a person's ability that I think it is the best choice if you want to do only one of the three.
However, I do like to add variety to the workouts because there are different ways to accumulate a high volume of calisthenics. You need high-volume calisthenics with both more sets and fewer sets, and the three options of the Classic Military PT week offer that variety. Also, if you are trying to get good at running, adding goal-pace interval runs each set during any of these workouts is a great way to prepare for the running at the end of a fitness test.
If you are a beginner or low intermediate, I would focus only on the pyramid and the superset. The max reps sets workout (100,200,300) would be too much for you at your current level of ability, so lay off that or cut the reps of the goal numbers in half.
As you advance into the intermediate zone, you can increase the repetitions in the sets of these two workouts to meet the desired result of your training. In fact, you can also be an advanced-level athlete and use these two workouts with increased sets and repetitions and added weight, if you prefer. Once again, only do upper body workouts every other day at the most and if you need another recovery day, take it.
The max reps workout is strictly for advanced-level athletes. Most people see the best results from this when they do it once a week and try to reach these numbers in as few sets as possible. People who are stuck at 15 pull-ups and trying to get 20+ or people who can do 70-ish push-ups and sit-ups and are trying to get 90-100 repetitions in a two-minute test will see those results by adding this workout once a week for four to six weeks. But you still need to do other upper body workouts that are not as stressful and more sub-max effort sets and repetitions.
As an advanced athlete who can stand hundreds of repetitions of calisthenics in a workout, recovery still matters and so does volume. When you push yourself into higher volumes, you may find you need another day of recovery in addition to that every other day split routine training option.
For any of these workouts, adding in a 400-meter or 800-meter goal pace run is helpful for the timed run of a fitness test. It actually gets you used to doing upper body exercises and transitioning into running, as well as helping you master the pace you are seeking if you can hit these shorter distances at your goal pace for a timed run.
For the pyramid, it is recommended to try adding a 100-200 meters every set, or 800 meters to 1 mile every 5th set of a 19-set 1-10-1 Pyramid. Some build up to 400 meters every set, which will yield 19 x 400-meter runs and equals almost 5 miles of total running.
For the superset, make the run just another exercise in the circuit and you will find that it will help you improve with running, but the time running provides some upper body recovery time before you start the next set of pull-ups, push-ups, sit-ups or plank pose time.
For the max rep set, the run of 400 meters, then 800 meters, to a mile every circuit completion will be needed as pure recovery time in between pushing yourself to your near maximum effort (fatigue). Plus, the added run will help you prepare for how it feels when you run after the calisthenics section of the PT test. Learning how to transition to the two events makes a significant difference in your performance overall. See PFT Transition.
— Stew Smith is a former Navy SEAL and fitness author certified as a Strength and Conditioning Specialist (CSCS) with the National Strength and Conditioning Association. Visit his Fitness eBook store if you're looking to start a workout program to create a healthy lifestyle. Send your fitness questions to stew@stewsmith.com.
Want to Learn More About Military Life?
Whether you're thinking of joining the military, looking for fitness and basic training tips, or keeping up with military life and benefits, Military.com has you covered. Subscribe to Military.com to have military news, updates and resources delivered directly to your inbox.
© Copyright 2020 Military.com. All rights reserved. This material may not be published, broadcast, rewritten or redistributed.