More Fitness Hacks During COVID (or Anytime You Don't Feel Like Going to a Gym)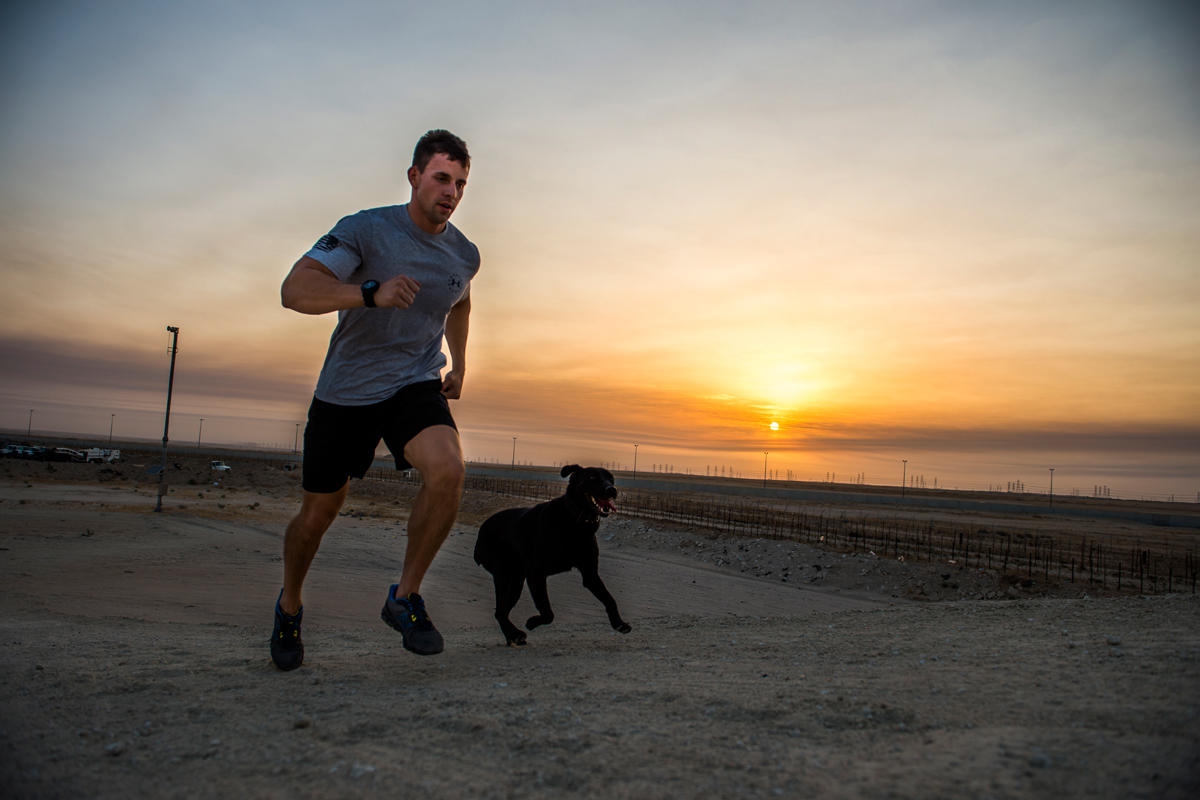 After posting the swimming hack on the workout of the week, many readers were either sharing their creative ideas for training or asking for more. These creative ideas have long been used by people who prefer to do more with less when it comes to fitness training or do not have the luxury of having a nearby training facility.
If you are having issues with no gym or pool, group classes or other physical type training events, how are you working around the current situation? Here is a list of crowd sourced information to help you keep moving:
Get outside and PT or run: While the weather is nice, get outside and enjoy early morning runs, calisthenics and exercise with other resistance training pieces of equipment that are easily carried. Our local group tends to run more in the spring and summer anyway, but running is mixed with outdoor pull-ups, push-ups and a variety of core activities, squats and lunges.
You can get a great workout without any weights whatsoever. Pulling out some of the classics using the Pyramid, Super Set, Max Rep set mixed with a progressive running plan is a great go-to during the warmer months of the year.
Go virtual: This is a great answer for many gym members who enjoy group classes as well as gym owners who want to stay engaged with their clients and members. Using platforms like Zoom.us or Skype, many people are receiving instruction from trainers remotely and their plan is working.
Free Youtube yoga, basic calisthenics training, boot-camp-style workouts or dance classes have been helpful for many people. Paid programs like the Peloton bike workouts are increasing memberships significantly as more people opt to stay home to train. As the weather changes in the fall, look for the virtual or remote training option as a potential training aid.
Gear for the trunk of your car: You can keep a few toys in the back of your truck or car to assist in outdoor workouts with a small group of friends. Some groups have been meeting in parking lots or multi-level parking garages and mixing in running up the ramps or stairs while carrying sandbags, 5-gallon water jugs (which weigh 40 lbs. when filled), kettlebells and more.
If you add in a variety of movements, sandbag power throws and grip work with farmer walks up and down stairs, you can turn an hour at the parking garage into one heck of a leg day. If you are preparing for training that requires rucking, load bearing, running and a strong grip, carry weighted equipment on stairs and hills.
Hardcore lifters: If you do not have a home gym with barbells and plenty of weights, many are partnering up with other lifting friends and flipping heavy tires, swinging a heavy sledgehammer, throwing heavy sandbags, lifting rocks, chopping wood, and even pushing cars and trucks.
Add a weight vest to many of the calisthenics movements and you will find you can still get strong without barbells. Many lifters are not that big into running and prefer to do other forms of cardio like heavy bag boxing drills or running with the heavy bag up a flight of stairs for short but intense cardio workouts.
Fitness in a bag and rubber bands: A suspension training system is highly recommended for the home gym as you can replicate hundreds of exercises and mimic resistance machine movements with minimal equipment and for a fraction of the price. The beauty of the TRX Training system is the exercises are scalable and can make calisthenics movements like pull-ups easier and make push-ups harder.
If you are looking to invest in home gym equipment, I would start with the TRX and rubber bands to add resistance to basic movements that replace weights.
Build a pull-up bar: If you want to add some versatility to your workouts, build an indoor or outdoor pullup bar to not only practice pull-ups, but to do the new Army Combat Fitness Test leg tucks as well.
If building is not your thing, you can get a door jamb pull-up bar, a Stud-Bar pull-up system or go to a local playground (if open) and use the monkey bars. I have used all the above over the years making a variety of pull-ups a staple of my training.
Just start running: Be like Forrest Gump and start running more. Since our pool is closed, our local group has just run more. Though it is outside of a normal progression, you can be smart about it and make sure you have a new pair of shoes, run on softer ground like soft sand beach, dirt trails, grass, turf or a track.
Half of my runs over the past several weeks have been on softer ground allowing for more miles each week without many of the common overuse injuries that can occur with similar mileage on hard surfaces.
If running is not your thing, just start walking. After some time, you may want to start building up into jogging and mixing in a minute of jogging here and there into your run. Next thing you know, you are going on a run after spending some time progressing into walking, jogging mix and then running.
Obviously, none of these hacks are necessarily groundbreaking ideas, but it may help you get creative in your own current situation and realize there are some things you can do in the comfort and safety of your own home.
© Copyright 2020 Military.com. All rights reserved. This material may not be published, broadcast, rewritten or redistributed.