Navy Destroyer Sails Near Venezuela Coast in Message to Maduro Regime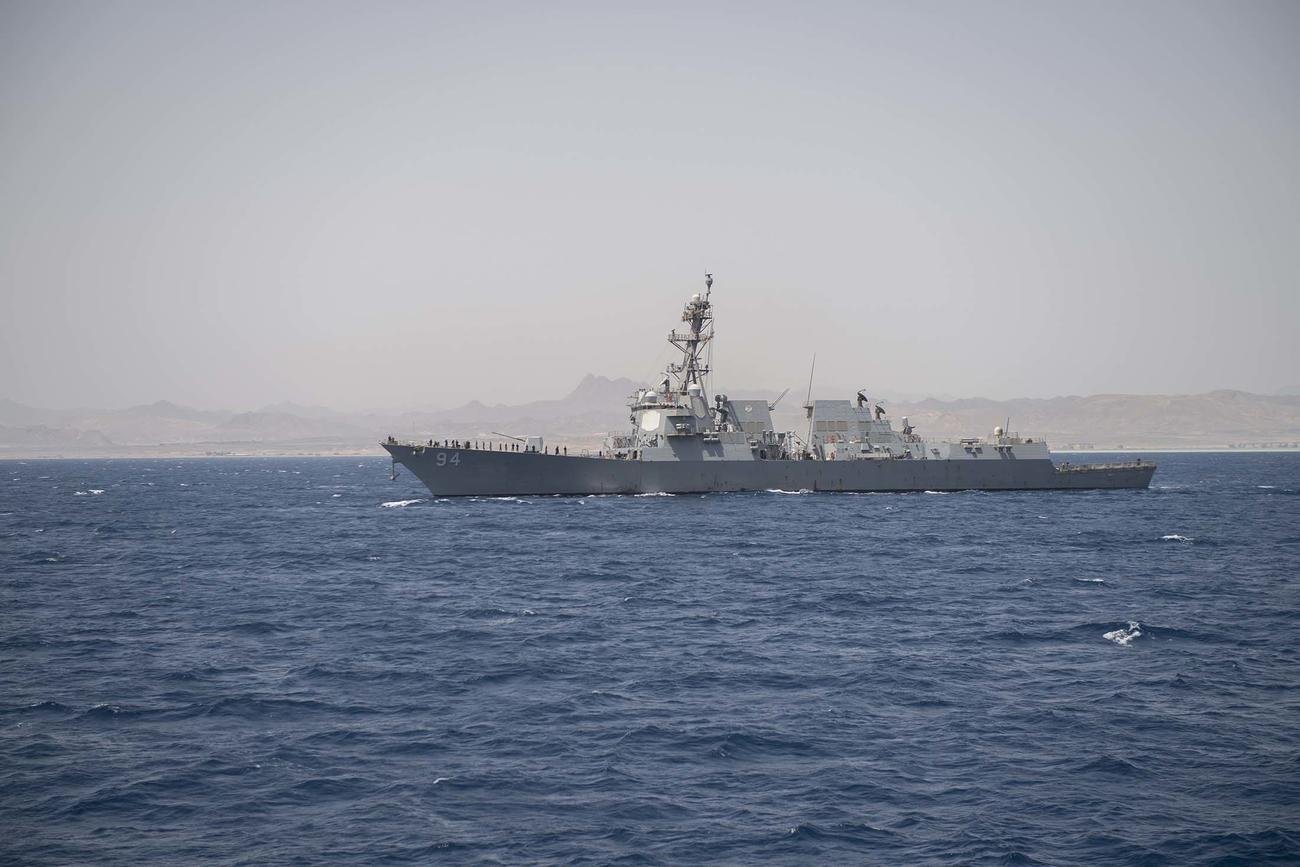 A Navy destroyer sailed close to Venezuela's coast on Tuesday in what military officials called a freedom of navigation operation after the country made "an excessive maritime claim."
The guided-missile destroyer Nitze operated in international waters in the Caribbean Sea — the area "the illegitimate Maduro regime falsely claims to have control over," according to the Navy. Officials called the regime's claim "inconsistent with international law."
"The United States will continue to fly, sail and operate wherever international law allows, preserving the rights, freedoms and lawful use of the sea and airspace guaranteed to all nations," Adm. Craig Faller, the head of U.S. Southern Command, said in a statement. "These freedoms are the bedrock of ongoing security efforts, and essential to regional peace and stability."
Read Next: Lawmakers Move to Block Navy from Buying the 2 Large Drone Ships It Wants
This wasn't the first time a U.S. ship has carried out a freedom-of-navigation operation near Venezuela. The littoral combat ship Detroit conducted one off the country's coast in January, Jose Ruiz, a U.S. Southern Command spokesman, said.
"We routinely conduct freedom of navigation operations globally to uphold the rights and freedoms guaranteeing lawful use of the sea as guaranteed to all nations under international law," he said.
The Venezuelan navy recently escorted Iranian tankers to its coast. Venezuela has been building a stronger partnership with Iran as both countries grapple with sanctions and the coronavirus crisis, according to The Washington Post. The tankers were transporting fuel to Venezuela.
The Trump administration has ramped up Navy and Coast Guard missions in the Caribbean.
"The Venezuelan people continue to suffer tremendously due to Maduro and his criminal control over the country, and drug traffickers are seizing on this lawlessness," Defense Secretary Mark Esper said when the new missions were announced in April.
Navy officials said on Tuesday that global access to international waters "promotes a just international order." It also ensures the Navy can accomplish missions in the region, including humanitarian assistance and disaster-relief operations, they added.
— Gina Harkins can be reached at gina.harkins@military.com. Follow her on Twitter @ginaaharkins.
Related: Trump Says he Would Consider Meeting Venezuela's Maduro: Interview
© Copyright 2020 Military.com. All rights reserved. This material may not be published, broadcast, rewritten or redistributed.