Do Your Research and Prepare When You Get Ready to Join the Military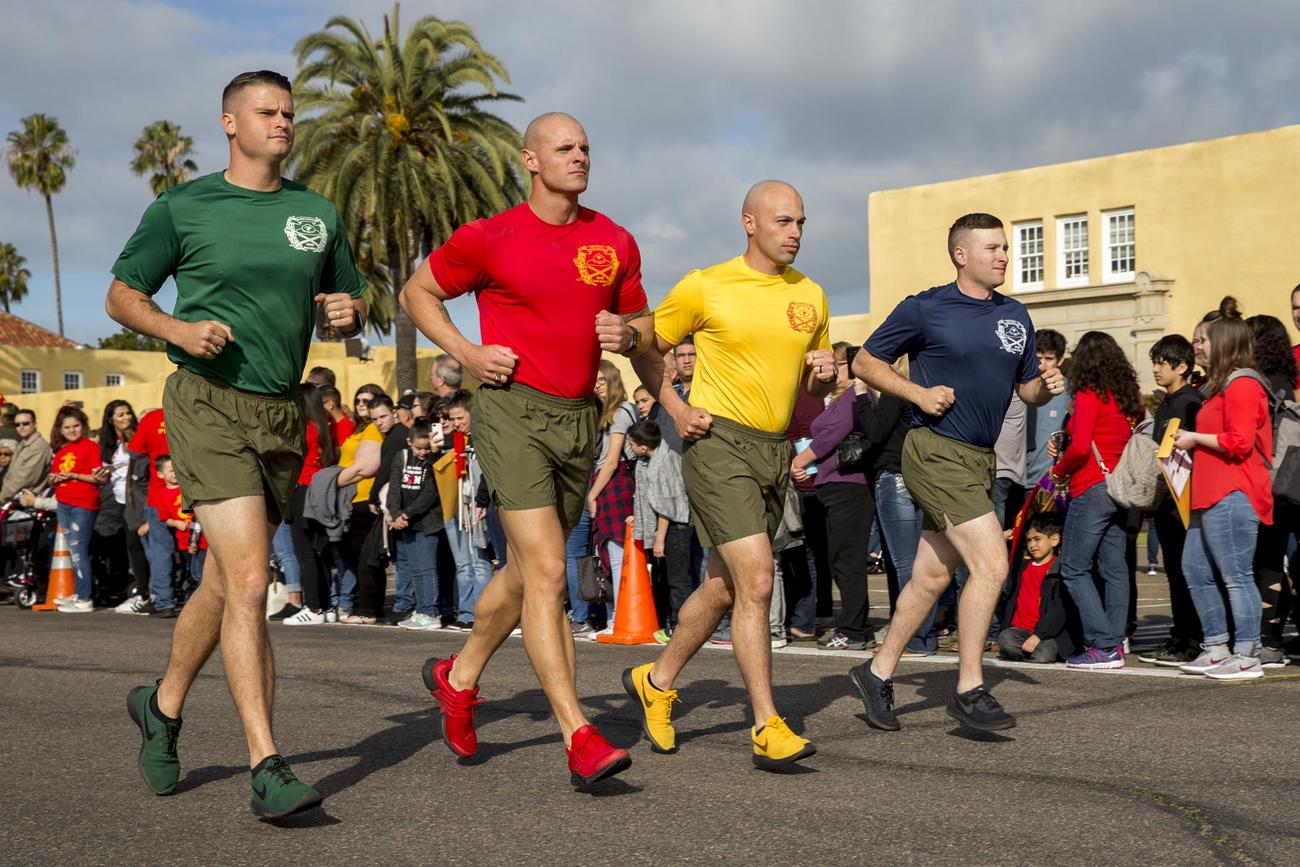 If you are considering military service, you should research which military job you'd like to be in, then prepare to qualify for it.
Your preparation may require physical training to get in shape or lose weight. At the same time, you may need to finish school, study specifically for the Armed Services Vocational Aptitude Battery (ASVAB) or acquire other physical or scholastic skills.
Of course, this timeline depends on your athletic history, academic training, medical screening and the specific challenges of your job, known as a military occupational specialty in the Army and Marine Corps; a rating in the Navy and Coast Guard; and an Air Force Specialty Code.
Most recruits are thoroughly underprepared for the challenges in basic and advanced training, especially when it comes to physical standards. A few months of preparation will help a majority of them work through long training days, warding off failure and over-training injuries like running overuse injuries or the more serious rhabdomyolysis.
If you select a job that is not very physically demanding, your athletic history and current training routine will most likely prepare you for the rigors of your basic training, as long as you run and do calisthenics in preparation. Depending on your fitness level and scores, this may require only two to three months of training. If you are just starting out with fitness, it may require six to 12 months to get yourself to a level of fitness that meets military standards.
You may meet the standards of the PT test, but if you are not capable of long days of physical work, you may experience injuries along the way. Overuse injuries could delay or end your military experience at basic training or boot camp.
The job you want in the military will depend on your physical scores and your ASVAB scores, so know what you are getting into both physically and academically:
The Army PT Test has changed, too, and is now the Army Combat Fitness Test. Practice all these new fitness testing elements before you enter the service. Any advancement into programs like Army Rangers or Army Special Forces will require much higher physical fitness standards.
The academic standards are typically higher and will require a higher score on the technical and science aptitude portions of the ASVAB as the Air Force is highly technical and mechanical.
Naturally, any job in the Air Force Special Warfare units will require an above-average fitness standard and grueling training process.
There are many technical jobs in the Navy that require higher ASVAB scores, but there are many non-technical jobs that you could qualify for if you do not take your preparation seriously.
Of course, Navy Special Warfare and Special Ops (SEAL, SWCC, EOD, Diver) all require higher levels of fitness and swimming proficiency. You should prepare for these standards long before you visit the recruiter's office. Are you ready to serve?
Add infantry, RECON and MARSOC to your plans, and your preparation should be much more involved with running, rucking and swimming. Your job in the Marines will also depend on your ASVAB score, but be ready for the physical challenges as well.
Preparation is the name of the game when it comes to any physical and career goal, a profession of service or life in general. You will get more out of your career in the military if you research the jobs that interest you, learn where you will train and for how long, learn where you will most likely live and how programs like the GI Bill works for veterans.
Considering your future path is serious. Do not leave it up to the needs of the service and recruiters to find a job for you. Take their advice and prepare for what interests you the most.
Stew Smith is a former Navy SEAL and fitness author certified as a Strength and Conditioning Specialist (CSCS) with the National Strength and Conditioning Association. Visit his Fitness eBook store if you're looking to start a workout program to create a healthy lifestyle. Send your fitness questions to stew@stewsmith.com.
Want to Learn More About Military Life?
Whether you're thinking of joining the military, looking for fitness and basic training tips, or keeping up with military life and benefits, Military.com has you covered. Subscribe to Military.com to have military news, updates and resources delivered directly to your inbox.
© Copyright 2020 Military.com. All rights reserved. This material may not be published, broadcast, rewritten or redistributed.