Army Mum About COVID-19 Scare at Fort Leonard Wood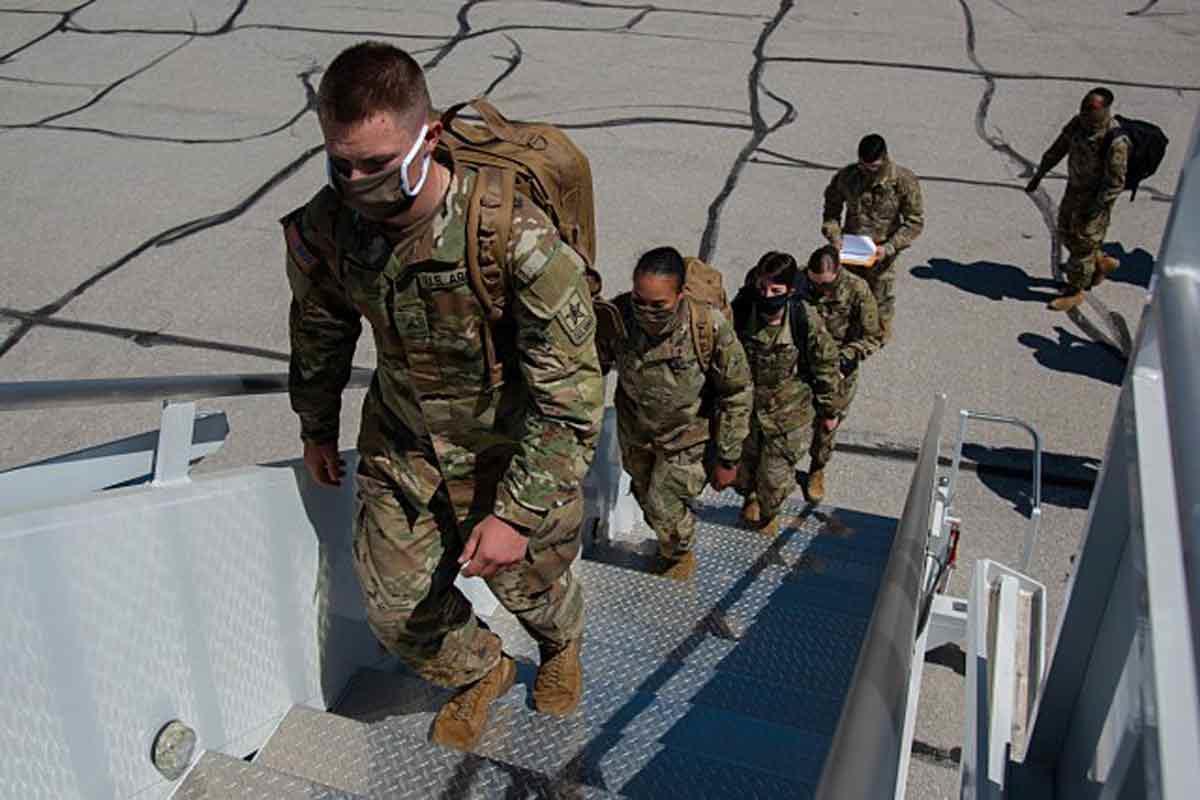 ST. LOUIS — Three weeks after about 70 Army basic training trainees tested positive for COVID-19 at Fort Leonard Wood, service officials refused to say whether the virus had spread to other areas of the south-central Missouri post.
Defense Secretary Mark Esper made a decision in March not to release COVID-19 numbers for specific military installations "for operational security purposes," Jason Waggoner, a Pentagon-based Army spokesman, said Thursday.
Read next: The Army Has Resumed Shipping Full Loads of Recruits to Basic
Across the Army, he said, there are 2,352 people who are COVID-19-positive, but he wouldn't break the numbers down by location. He said the release of information in late May about the 70 trainees at Fort Leonard Wood was an exception because of the large number of infections there.
Esper was expected to visit Fort Leonard Wood on Thursday. According to a Department of Defense announcement, he was going to discuss "the continued growth of the nation's soldiers under COVID conditions," observe training and conduct a reenlistment ceremony.
Tiffany Wood, a spokeswoman for the post, said by email Wednesday that "nearly all" of the people in 1st Battalion, 48th Infantry Regiment, who tested positive for the virus in late May are back in regular training. Those remaining, she said, are "still under our precautionary protocols."
She said there haven't been any additional infections in this battalion.
"The battalion continues to use aggressive measures and the strict enforcement of social distancing and the wearing of face cloth coverings to mitigate the spread of the virus," she said.
Asked whether the virus spread to other parts of the post, Wood referred questions to the Pentagon.
Fort Leonard Wood trains about 80,000 civilians and service members a year, primarily for boot camp, the 10-week process of becoming a combat soldier.
Wood, the spokeswoman, said each new class is being tested for the coronavirus at the start of training, and then two weeks later, following "controlled monitoring." 
___
This article was written by Jesse Bogan from St. Louis Post-Dispatch and was legally licensed via the Tribune Content Agency through the NewsCred publisher network. Please direct all licensing questions to legal@newscred.com.
© Copyright 2020 St. Louis Post-Dispatch. All rights reserved. This material may not be published, broadcast, rewritten or redistributed.