Friday Favorite of the Week: Full Body Plus Supplement Training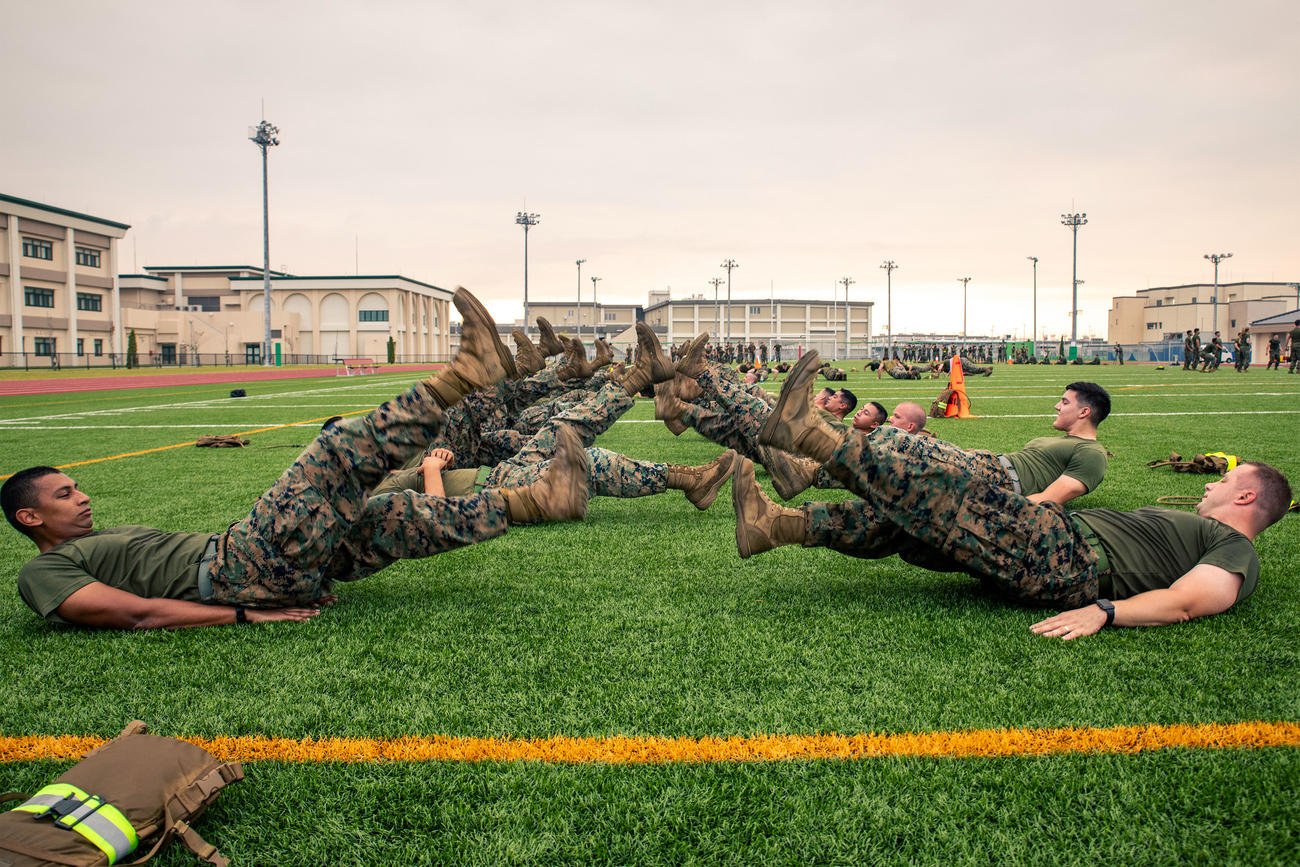 As we ramp up the volume during the spring and summer calisthenics and cardio cycle, this workout circuit mixed with running is a challenging way to push yourself with a variety of exercises. This is a full body circuit.
I personally like to break this up into 5-6 rounds where I do 20 reps of each of the exercises in a non-stop circuit. Then, once you are done with the seven exercises in a circuit, you run 400 meters fast or at your goal mile pace for running timed runs.
1 mile warm-up run
100s Circuit
100 pull-ups
100 TRX push-ups or feet elevated push-ups
100 flutterkicks (4 count)
100 Push Press (40-60lbs)
100 KB squats
100 Lunges – 50/leg
100 KB swings
— Run 400 meters every round of the above circuit until 100 reps completed for all exercises.
1 mile cooldown run or 10 minute bike
The supplemental workout below is OPTIONAL and is for those who still need to mix in some lifts (hard gainers or endurance athletes). We usually add a lift into the week even during our calisthenics and running (muscle stamina and endurance) phase for maintenance of strength and power. Make these lifts slow on the down movement and explode up on the up movement for both calisthenics and weighted exercises.
Workout #2 optional
Repeat 3 times
Bench 5
Pull-ups 10
DB Squats 10
Heavy rows 10
Bicep / military 10
Deadlift 5
If you do not need to work on your strength and power, this is the perfect time for a second workout that focuses purely on cardio. For instance, many football players who need more endurance vs strength and power maintenance will do a run or ruck followed by a swim as a second workout option.
Here is the endurance option workout combo:
Run – work on goal pace running with sets of 400-meter and 800-meter runs at your goal mile pace for your future timed run. Rest the amount of time your run took – so a 1:1 work-to-rest ratio.
Repeat 4-8 times
Run 400-800 meters at goal mile pace
– rest with walk for time spent running
If you're going Army or USMC, consider rucking for the next 30-45 minutes and see if you can accumulate 3-4 miles carrying 40-50 lbs. However, if you are considering going Navy SEAL, Diver, EOD, SWCC, or AF PJ/CCT, get to the pool for the next 30-45 minutes and do the following:
Warmup with 500 meter swim – any stroke or tread 10 minute (no hands)
Repeat 10 times
Swim 50 meters fast freestyle
Swim 50 meters CSS at goal pace
Cooldown:
Tread water cooldown 5 minutes
Dynamic stretches in chest deep water 5 minutes
Recovery in between workouts: The entire workout above is not a daily occurrence. When doing full body days, you need a recovery day tomorrow such as a mobility day, cardio only day, or a day off.
This workout is time consuming, but so is preparing properly for advanced level tactical professions such as special ops level selection programs. You have to put in the time to build up your tactical athlete abilities of being good at all elements of fitness: strength, power, speed, agility, muscle stamina, endurance (run, swim, ruck), flexibility, mobility and grip. Getting good at all of these is a requirement to becoming a successful student in challenging selection programs.
Stew Smith is a former Navy SEAL and fitness author certified as a Strength and Conditioning Specialist (CSCS) with the National Strength and Conditioning Association. Visit his Fitness eBook store if you're looking to start a workout program to create a healthy lifestyle. Send your fitness questions to stew@stewsmith.com.
Want to Learn More About Military Life?
Whether you're thinking of joining the military, looking for fitness and basic training tips, or keeping up with military life and benefits, Military.com has you covered. Subscribe to Military.com to have military news, updates and resources delivered directly to your inbox.
© Copyright 2020 Military.com. All rights reserved. This material may not be published, broadcast, rewritten or redistributed.